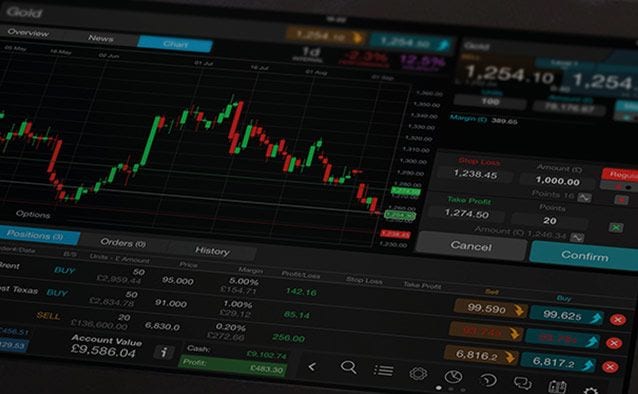 Comments last Thursday from ECB President Mario Draghi suggest the ECB could act to stimulate the European economy, and weaken the Euro, as early as next month. While markets appear to be backing away from the idea of a QE style asset purchase program (gold has given up the gains made immediately after the announcement), the "serious concerns" about the "high level" of the Euro suggests the last two night's action may represent a blow-off top in EUR/USD.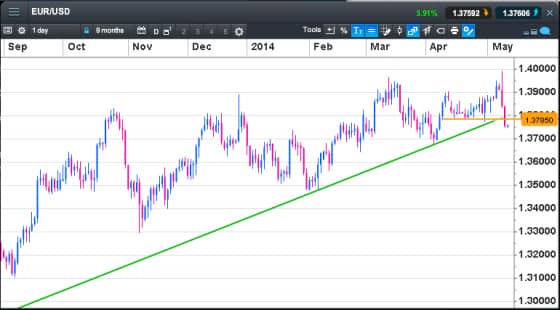 The ranges over the last two sessions are much larger than recent trading days. Additionally, the previous night's high took EUR/USD to levels not seen since late 2011. The clear rejection of these highs, and the close near the day's lows point to further potential weakness.
The breach of both the trend support and the short term support level introduces the potential for a test of the 2013 lows around 1.2750 - ten big figures away. Combined with a clear support/resistance level at 1.3785, a tight stop and a huge target produces a mouth watering reward to risk ratio.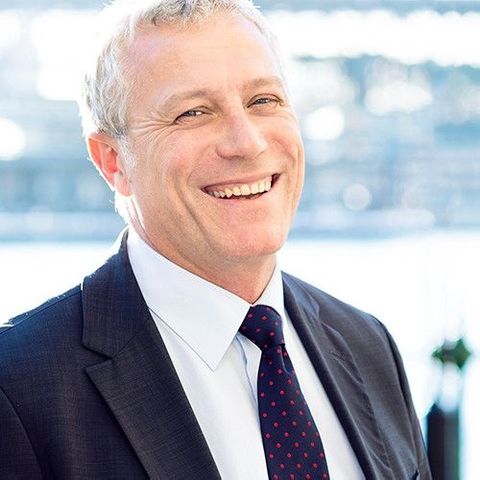 Michael McCarthy