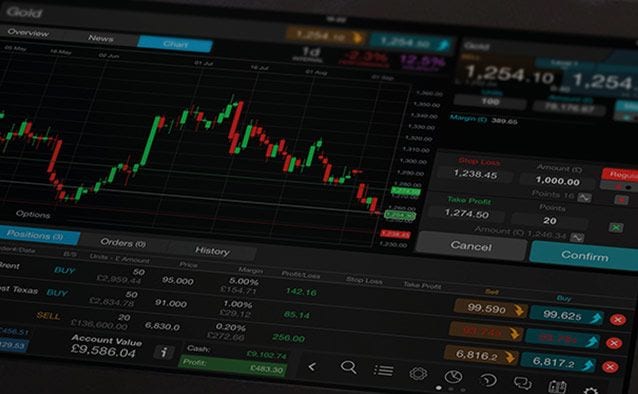 It's the best of trades, and the worst of trades. The currency wars rage on, as central banks attempt to pillage each other's domestic demand in an environment of competitive currency devaluation. The fighting is fiercest on the Eastern front, where the united forces of the European Central Bank are smashing into the imperialist resources of the Bank of Japan.
And Europe is winning: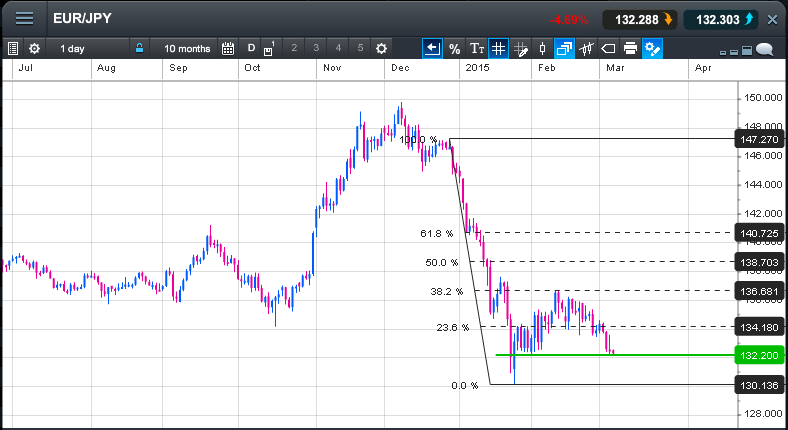 In just three months, EUR/JPY dropped TWENTY big figures, confounding the notoriously competitive exporters of Japan. The retracement appears to be waning, and the ECB is about to unleash its most powerful, 60 billion Euro per month, assault.
More cautious traders may stay in the trenches until EUR/JPY breaks the recent low around 130. However, I'm sending guerrilla forces out as soon as the recent support around 132.20 is breached. Placing a stop above 132.85, I'll await the storming of 130, keeping ammunition in reserve should the line fall and levels well below 130 come into sight.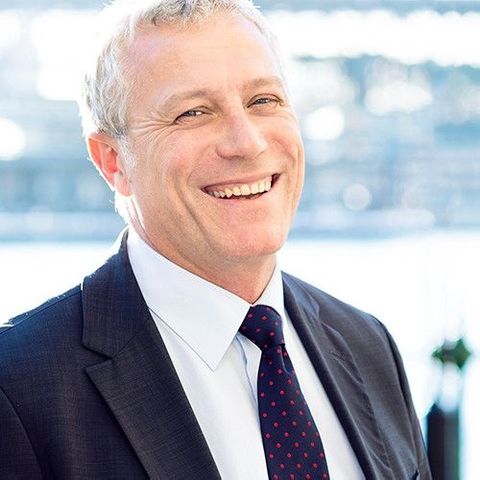 Michael McCarthy