Traders are constantly faced with dilemmas. Which markets to trade? When to join the newest hot market trend, such as with the GBP pairs over the past two days. Or, when to let a trade run for a big potential winner? Today's blog aims to help you deal with these dilemmas.
Struggling to find trades? The solution is simple - broaden your horizons. CMC Markets offers more than 9,500 products to trade; Forex, commodities, stocks, indices, treasuries to mention a few. It would be impossible to scan all 9,500 products every day for opportunities, so how do you broaden your horizon whilst remaining focused? Well, if your time is restricted, my recommendation would be to create a watch list of the most liquid and popular markets on the Next Generation platform. A good couple markets to add would the US T-Bond and US T-Note which are treasuries along with the usual suspects such as Gold, Silver, the popular forex markets and 3 or 4 of the global index markets. The liquidity of these products is very good, with margin rates to suit most trading balances. High liquidity often can present itself as a nice chart structure, which translates into smooth flowing trends that could offer many potential trading opportunities.
Capturing big moves can present challenges. As volatility spikes, finding a suitable entry into a market is like standing on a 10m diving board and been urged to jump. You may feel a little intimidated by the height but the urge to jump, being amplified by an eager audience, can cause a feeling of anxiety. Well, a market spike that races off without you can cause similar emotions in a trader – jump in! But when? Now! Damn, I missed it! This anxiety could then lead to frustration which then makes the loss of opportunity even worse. What is a possible solution to this?
Scan all timeframes, from the highest to the lowest, and find the timeframe where the spike looks the most organised and where the volatility is in a clean and flowing trend. Below is an example of GBP/USD on a 5-minute chart on 18th April 2017; price spiked during the course of the trading day and surged over 200 pips. The 5-minute chart looked clean and free flowing with numerous potential opportunities to capitalise on the move. The higher timeframes however didn't look as good.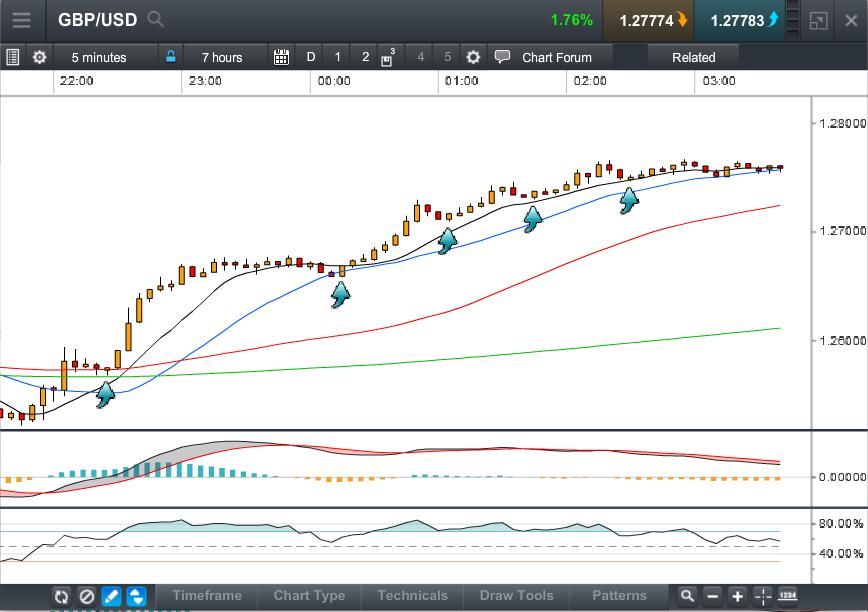 Trying to catch a big runner? You can't expect every trade to be a home run. And, in my experience, most of them are not. But there is one chart formation that can help identify a potential runner in the making, and that is price coming out of a consolidation. Consolidation means, in essence, that price is preparing to begin a new trend or preparing for the next movement in the current one. One possible explanation for why consolidations form is due to professional money accumulating or distributing their holdings. Once the consolidation phase is finished, it can erupt like a volcano with considerable force. And the larger and longer the consolidation, often the more power it's going to release once the move is under way.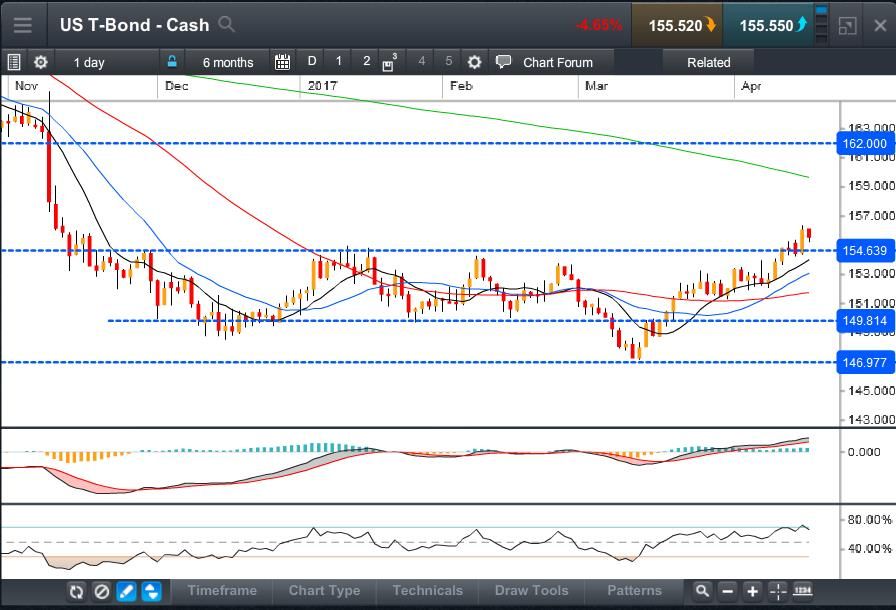 A good example is on the US T-Bond in the chart above. The 5-month long consolidation was breached two days ago. The play has begun and, in my opinion, is heading for a potential daily chart resistance target of 162.00. If I can get a good entry when price pulls back to retest the top of the consolidation, then this could offer me a great potential runner. This market is most certainly in my watch list and I am watching it like a hawk.
What to trade, when to trade and how to trade it will always be part and parcel of the trading profession. We as traders need to create a framework such as a trading plan to help us to find clarity from the murk of the markets, help us to remain focussed and undeterred by the silent taunts from spikes in volatility and most of all, to not be tempted in to slogging the ball for a home run with every trade. 
By Hao Sun