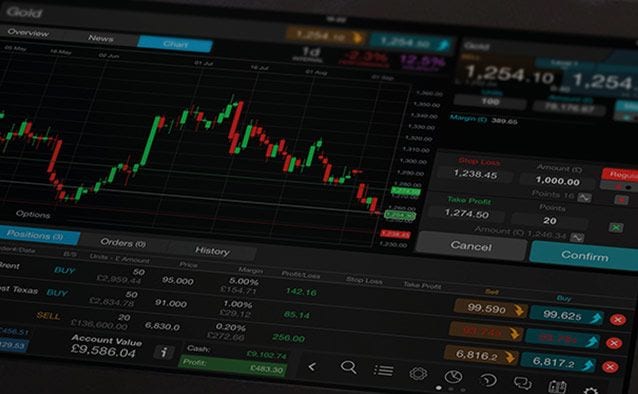 Building products and aluminium group, CSR unveiled a pretty healthy first half result yesterday with net profit up 72% before significant items.Its chart also looks pretty interesting.
Often when a chart has done everything according to the text book, it keeps doing so. Thus far we have a classic looking 5 swing advance. The correction down to $3.15 was right out of the text book. The swing down from "b" to "4" was the same size as the move from "3" down to "a".
More text book behaviour could see a rally to $4.19. At that price the swing up from "4" would be the same size as the swing up to "1" (this is quite a common occurrence). There is also a Fibonacci projection that hits $4.19 exactly. This projects that the swing up from"4" will be 38.2% of the length of the whole swing up to "3".
CSR Ltd chart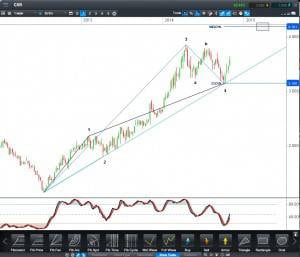 CSR Daily CFD
Click to Enlarge