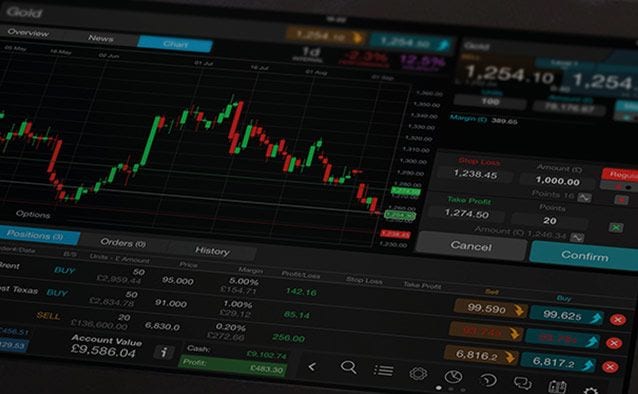 The oil market looks interestingly poised at the moment. There's not much joy in the current situation. US  inventory levels rose a stonking 6.3m barrels last week to hit the highest level since 1999. Yet markets are forward looking. Traders have been responding to ongoing cuts in the number of US shale oil rigs in production. This fell a further 83 last week to 1140, the lowest since 2011. This provides some light at the end of the tunnel for future supply cuts. The charts also look interesting
A tour through the different time frame charts tells a story of potential long term support with a possible short term buy setup based on the hourly chart if we get a bit of a pull back from current levels
Crude oil monthly chart
The analysis on the chart below is courtesy of our guest blogger, DV 34 so thanks again DV. He pointed out that the long term oil chart had quite a bit going for it in terms of potential support levels around the $40-43 area. Oil has since rallied off this level
Among the supports DV noted were long term trend line support going back 15 years; a bullish bat pattern and a deeply oversold market. Click here to read full details in his blog West Texas Oil at long term support.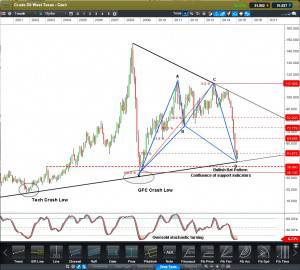 Crude Oil West Texas - Cash CFD
Click to Enlarge
Crude oil daily chart
If oil can move above last week's high around $54, then a bigger corrective rally looks possible. It's still well below the 38.2% Fibonacci retracement of the last swing down from $77.77.
If we do get a break above $54 then an ABCD pattern looks a chance of playing out. A couple of possibilities would be:
Around $57.80 - at that level AB = CD
Around $60.70 - at that level AB*1.27 = CD AND we have a 50% retracement of the last swing down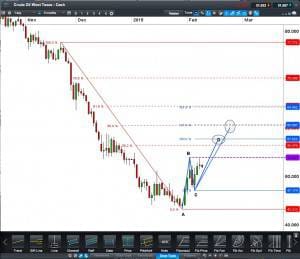 Crude Oil Cash CFD Daily
Crude Oil hourly chart
From a risk reward point of view, you'd love to see a bit of a pull back to provide a chance to increase the profit potential and reduce the distance to the stop loss on any potential buy setup aimed at the kind of potential rally outlined on the daily chart.
Price has begun to back off the $54 resistance.The hourly chart has a couple of signposts that might assist in deciding if this is going to be a major move down or just a bit of a pull back before a successful rally past $54. Just under $50 looks an area of interest. Here there are 2 Fibonacci levels - 61.8% of the most recent rally and 38.2% of the bigger move off $43.30.
If oil pulls back to around $50 and then rejects it then a typical Fibonacci based strategy might be to buy with a stop under the 78.6% retracement at $48.50 looking for a rally to the bigger daily chart targets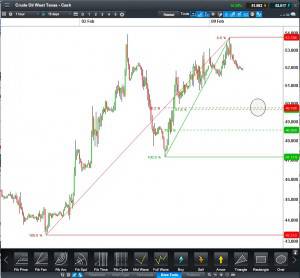 Crude Oil West Texas CFD - 1 hour