Strange as it would have seemed just weeks ago, West Texas Crude Oil has broken out on the upside. This seems incredible. Already this year a number of forecasters have called for $20 or even $10 a barrel, yet oil price action is undoubtedly bullish: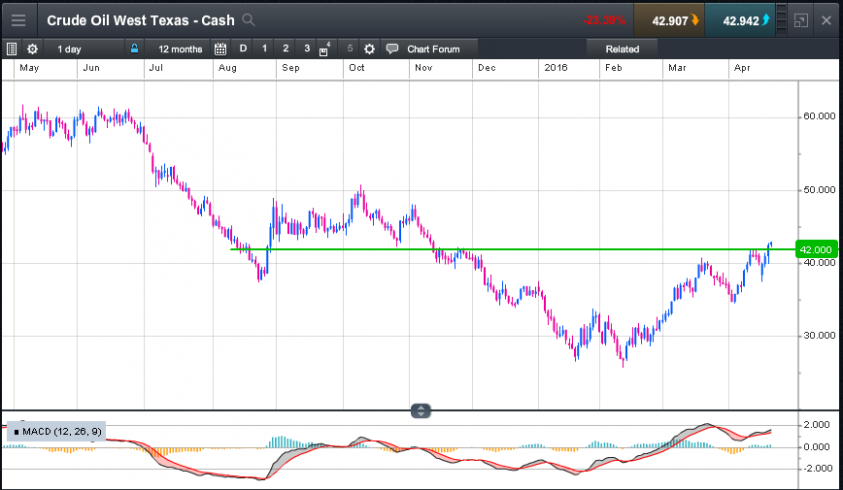 Naturally, traders are suspicious. And this could be a false break. The MACD is narrowing, pointing to waning momentum, and a fall back through $42 combined with a MACD roll over would be a very bearish development.
However.
On the face of it, this is a break out, suggesting a clear shift of risk to the upside. There is potential for a test of the October highs above $50 a barrel.
What do you think? Is this a break out, or a false alarm? Either way, what is your price target for West Texas?
Let us know using the comment box below.