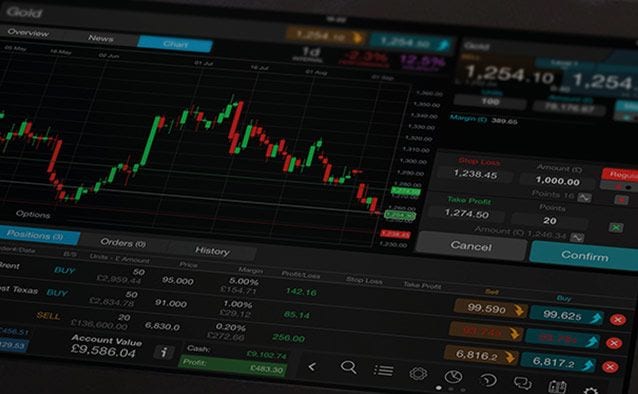 As one who tries to apply the old traders' rule of not attempting to catch falling knives, I was struggling to find stocks to watch yesterday. However, Crown came to the rescue and the early rally this morning has it within reach of breaking out of a bullish head and shoulder pattern.
This stock has been beaten up over recent months, falling around 20% from its February high. Compared to a lot of other stocks though, it's weathered the storm of the last couple of days pretty well. These signs of flagging downward momentum and the early possibility of a bullish head and shoulder pattern make it a stock to watch in my book.
The 20% decline over recent months reflects ongoing concerns about the impact of China's anti- corruption drive on the revenues of Crown's part owned Macau casino and the impact on its balance sheet of the Barangaroo development in Sydney. However, at 16 times projected F16 earnings and with most analysts now having made conservative assumptions about Macau, the bad news looks well and truly priced in.
The textbook approach to an inverse or bullish head and shoulder is to buy on a clear break above the neck line. The potential significance of this neck line is enhanced by the fact that the 50 day moving average cuts in around the same level. However, before any of that comes into play, Crown will have to weather the storm of the current down trend and confirm the right shoulder of this pattern by holding Wednesday's low.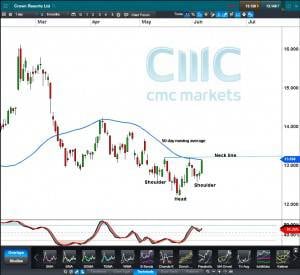 Crown Resorts CFD Daily
Click to enlarge