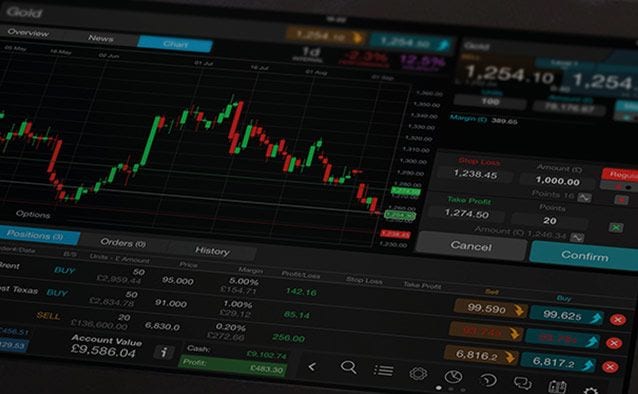 Press reports that Crown Resorts is considering spinning the wheel for a chance at buying a Las Vegas casino saw its share price down 1.1% yesterday. General talk of a possible acquisition without details of the price to be paid usually makes investors nervous.
This price action has brought the Crown Resorts shares to an interesting place on the chart.  Price came to rest right on trend line support at yesterday's close. The possible significance of this support as a benchmark for investor sentiment is enhanced by the 200 day moving average which lurks just below at around $15.98.
For ch artists, a clear break below the 200 day moving average would be a potentially bearish development.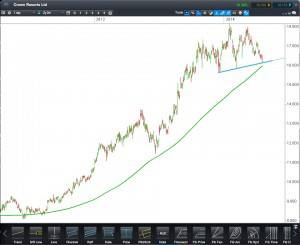 Crown Resorts CFD Daily
Click to Enlarge