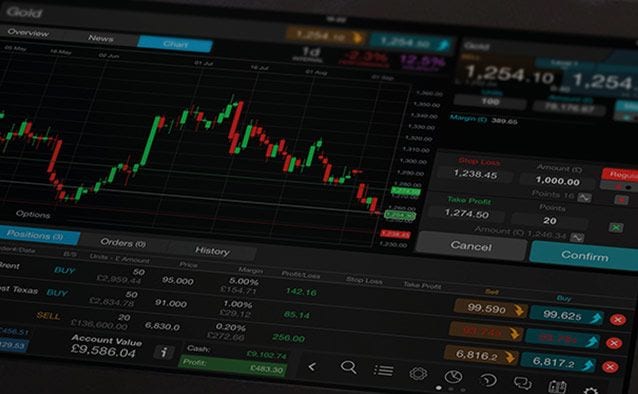 From Craig Cobb at Trade with Precision:
Trading isn't just about trading strategy; it's not just about pulling the trigger on a trade either. Trading is as much to do with mining diamonds from the ground as it is buying and selling. How we separate the diamonds from the dirt will define the success of our trading endeavour so it is important to know how to mine the markets for the best opportunities.
Based on a number of questions I have received from readers I have decided to share with you my very simple process for creating a watch list for each day and / or week. As I am a trend following trader, I will always start by scanning the daily charts of each product that I look to trade. So the very first step is to make a watch list of these markets. Once that is done I will conduct my scan. Below you can see a list of some of the markets I trade.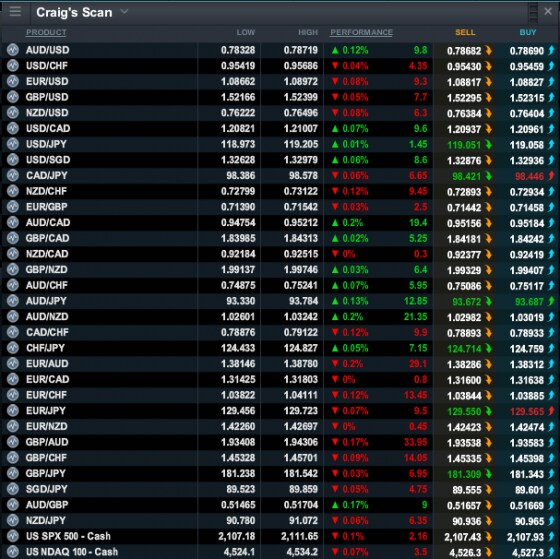 Main list with daily chart included; for finding daily trends (below)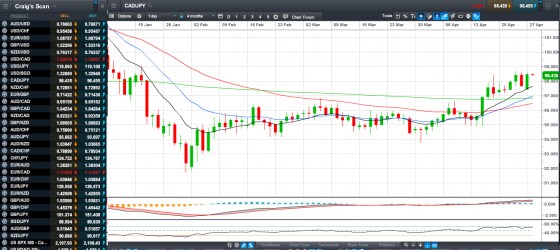 From this main list I then create a separate sub-list of the markets that are trending on the daily. I have two criteria that I am looking out for to do this, firstly I am looking for trending markets. Trending markets come in two forms, those that are making a series of lower lows and lower highs are said to be downtrending and there are those that are making a series of higher highs and higher lows which are said to be uptrending. The second criteria I look out for are charts that don't have big gaps and that have 'optimal chart' structure. This is simply nice smooth flowing trending charts. So each chart I find that fits this first scan goes into the sub-list. This sub-list will now be scanned down through the various mid to lower time frames. I typically have 3 charts linked to my sub-list which is the 4 hour, 2 hour and 1 hour. I will then drop lower if I need to. The reason I don't have a daily chart setup linked to this sub-list is because the info within the chart would look too small and difficult to spot. However, you can never be too careful so I will flip over and check the daily again to ensure I haven't missed anything.
Sub-list is for markets that are currently in strong trends (below)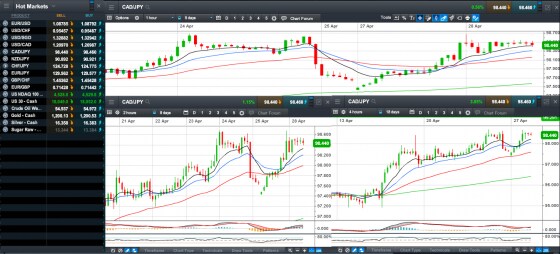 Finally for those of us that are able to do multiple scans throughout the day there isn't much point in looking through every chart in the sub-list if they are not all showing signs that a trade is imminent so I create a 3rd daily scan list.  This list is compiled from the charts that are looking like they may possibly set up for a trade within the day. I come back to this list every 4 hours to check for any possible setups.
As you can see it's not a terribly complex process but one that when done correctly can save a lot of time and help me to catch the trades that are setting up. This is done without getting distracted and possibly missing the best trades that I am stalking. I hope it helps you too.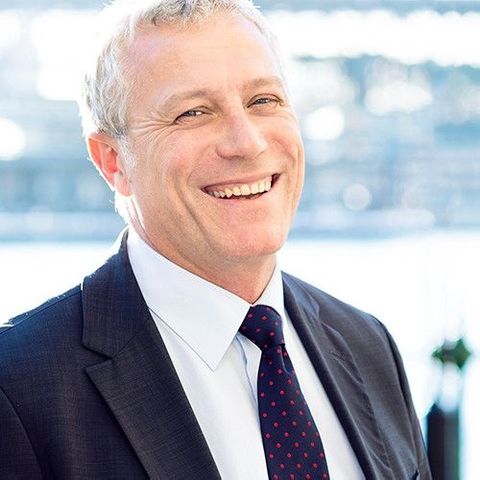 Michael McCarthy