Good central banking, like good comedy, is all about timing. The Bank of Canada's decision to hold off on a rate cut on Wednesday is looking wiser following the oil market rally on Thursday. Oil price weakness is the major driver of cuts to Canadian growth expectations. Any further gains in the oil price, combined  with possible USD weakness, could see the corrective move that began this week in USD/CAD gain momentum.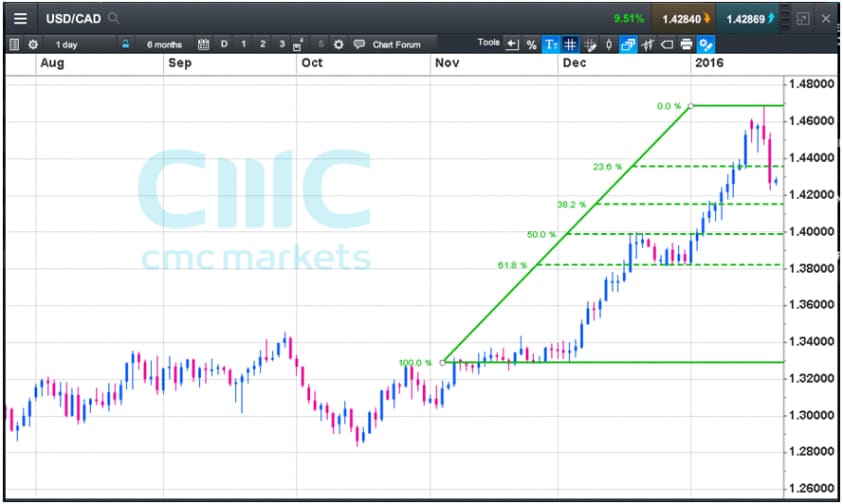 The "hanging man" candle at the high gave a nice reversal signal, with the following drop appearing as confirmation. The placement of the Fibonacci retracement levels may offend some chartists, especially those who would like to base the structure at the October lows closer to 1.2800. However, I prefer the more conservative approach, and I'm interested in the way the 61.8% retracement level coincides with support.
Keeping it simple, I'm a seller just below the previous candle low at 1.4225, with a stop loss above today's high – say 1.4310 at this stage. I'll close at 1.3825, but consider a new short should the price drop through 1.3800. A reward to risk ratio greater than four to one? Suits my trading plan.