By Hao Sun, Trade With Precision
Trading with the high timeframe momentum/trend is an important element in my own trading strategy. As I believe the potential chances of my trading outcomes being successful are usually increased when I can trade in the direction of these high timeframe trends, especially when both the Weekly and Daily charts are in alignment.
Today I'm going to explore a potential set-up on Copper I am stalking. On the Weekly chart, Copper has broken out of a consolidation that has lasted for almost a year. The downtrend has now begun, with momentum confirmed by the moving averages (MAs) fanning downward.
What I find even more important is that price broke down a major support level of around 272 last week. This could be significant, and could open a clear path down to 245, the next support level on the Weekly chart.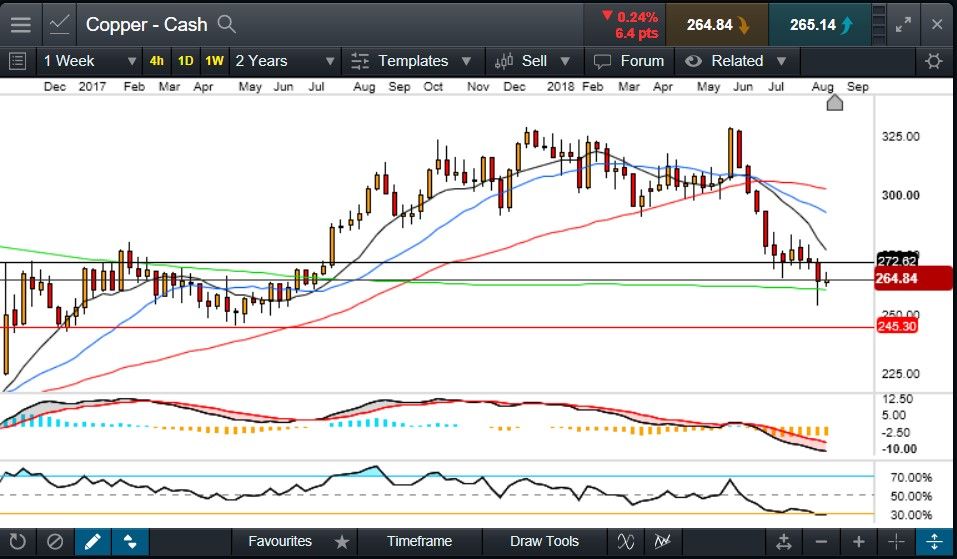 On the Daily chart, Copper is also coming off a one-month consolidation, with the downtrend resumed and the MAs again starting to fan down. Price is now back into the MA Sell Zone, which is the zone between the 10 and 20 period MA. A red candle printed yesterday, which could confirm resistance at the old low of 264 back on 20 July 2018. This low also clusters with the 50 percent Fibonacci retracement level as drawn below. If price breaks down yesterday's low, price may continue to fall with a potential first target around the old low of 254.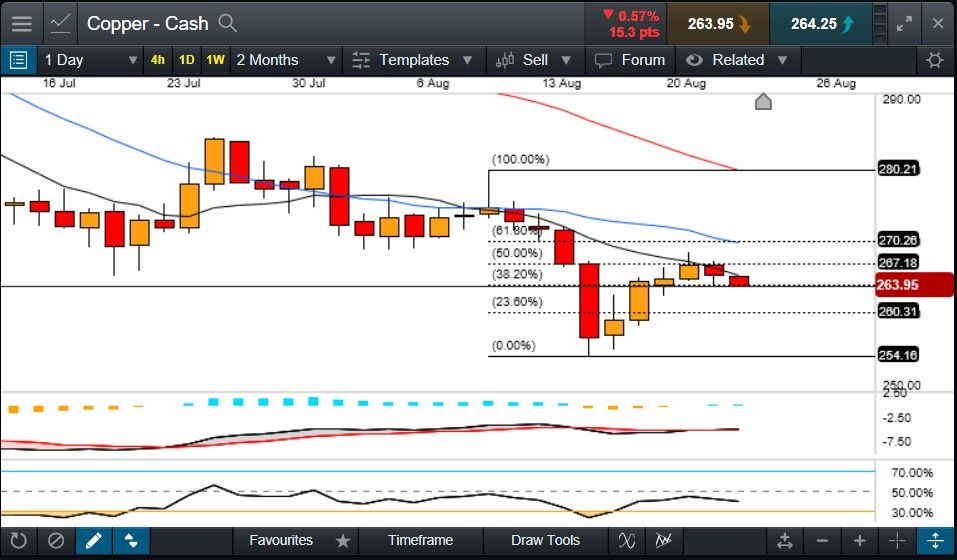 Drilling down to the Four-hour chart, price has made a lower high. If price can break down through the support level at around 263, the downtrend will then have recommenced (as per my philosophy of trend analysis.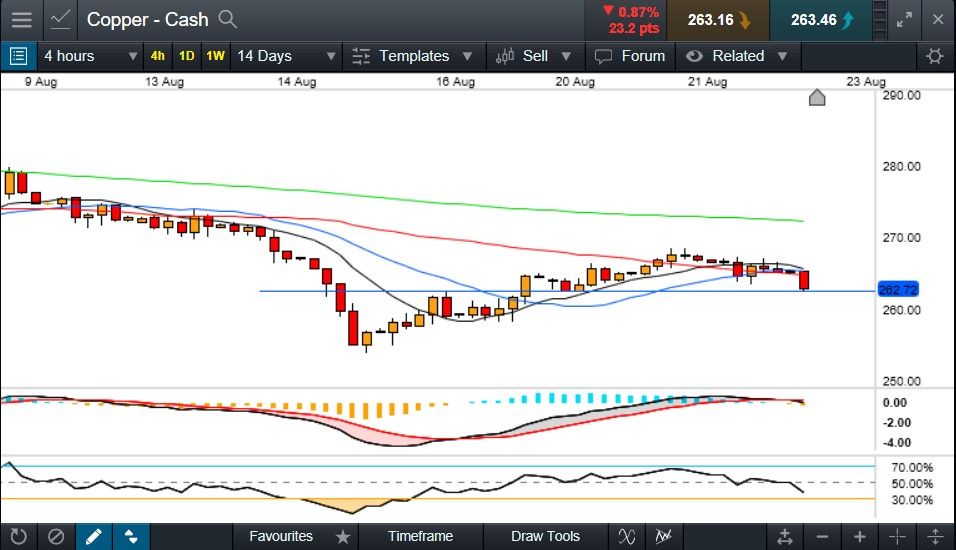 I will be stalking the Copper closely to see if price will retest 263 from below and finds resistance. I will stalk my entry on a lower timeframe like the One-hour time frame. That will should allow me to execute a short trade setup based on either a trend flow or cluster strategy.