Adam Harris
After a long and ponderous consolidation, it appears the fuel commodities are beginning to show signs of life. The first step in the chain of events that would see these markets begin to trend again appears to be in the process of occurring, this now has my interest.
Having an array of markets to trade provides multiple potential opportunities and not just in the selection of instruments. Sometimes interesting setups occur on more than one timeframe. My attention is drawn to the weekly timeframe for Crude Oil, Gasoline, and Heating Oil. Why? Well, the weekly of each of the three is in a key price area and looks to provide a strong bearish signal, which could spark the next decisive trend.
Let's take a look at was has caught my eye:
Correlation, allowing for the selection of one or more, based on group momentum.
The 10 & 20 period moving averages either have, or could soon move below the 50.
Price is close to, or in the sell zone of the 10 & 20 period moving averages.
Suitable stop-loss protection above historical resistance levels.
There are potential entries on the weekly, daily, and lower timeframes (in due course).
Clear potential profit levels.
Red-light, green-light signals to proceed on the weekly.
And if price is re-testing a previous low (possible support/resistance level), then that is also a plus.
In each of the cases below, I will be waiting for the current weekly candle to close as a bearish seller's red candle underneath the resistance. Next week I will be looking for it to break the low of that candle, thereby following through on resistance at the level. At this point, I can either enter on the break of the low of that candle, or move to the 4-hour and lower timeframes where the downtrend should become clearer as it begins to interact with the 10 & 20 moving averages.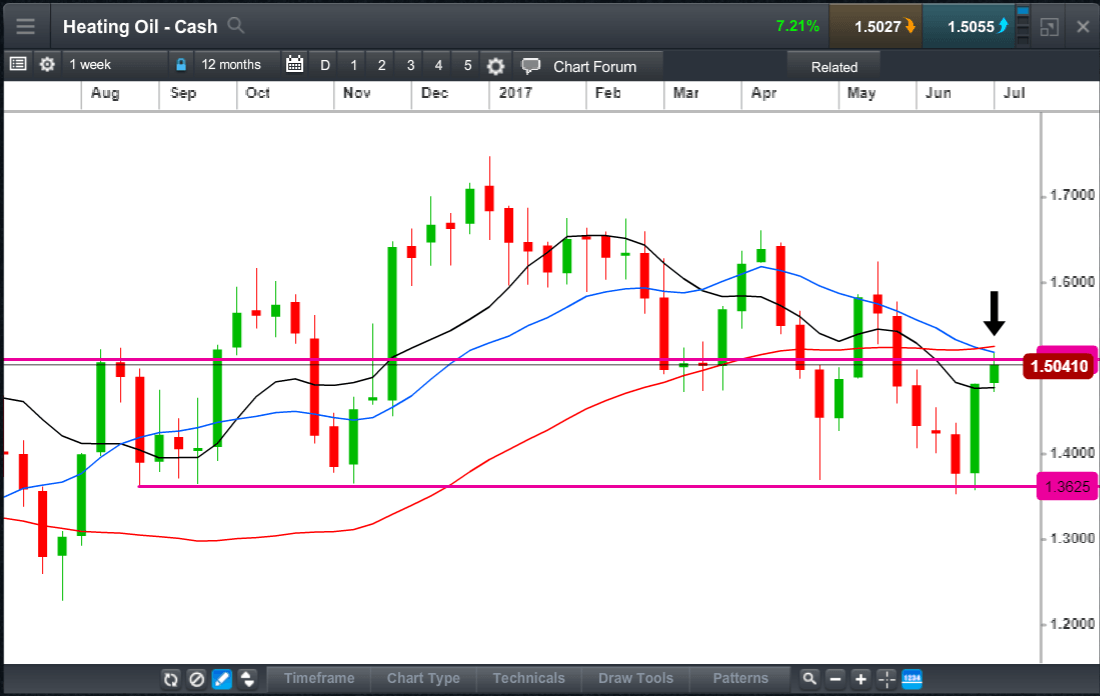 Heating Oil weekly- if resistance is confirmed at 1.5100, then a potential profit window down to 1.3625.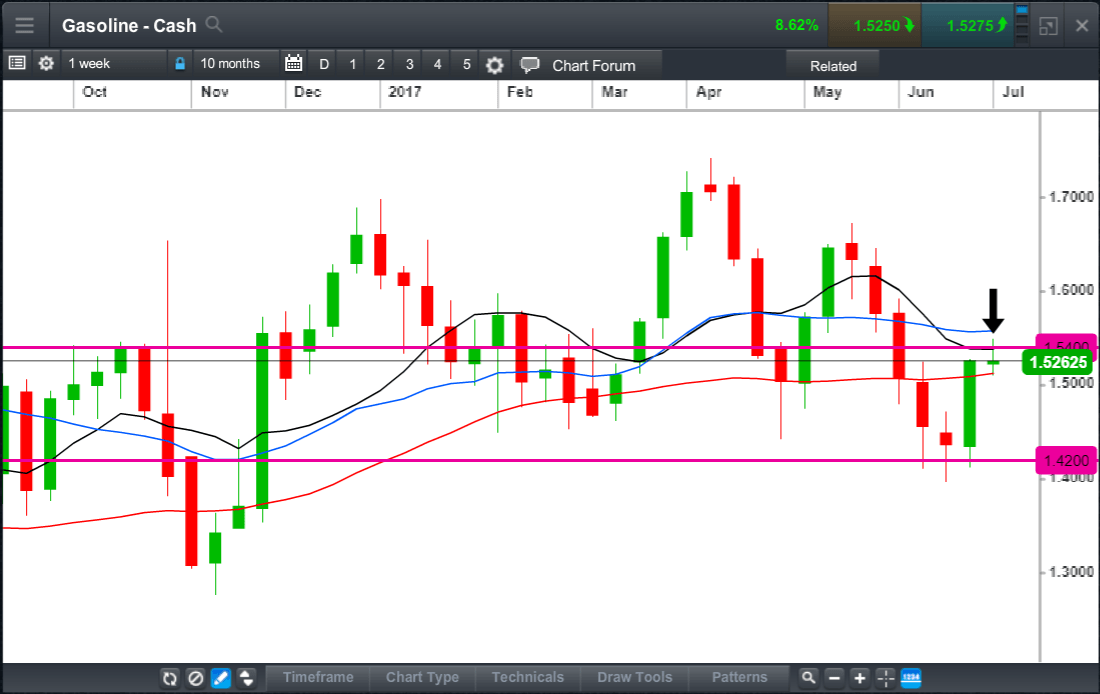 Gasoline weekly- if resistance holds at 1.5400, then a potential profit window down to 1.4200.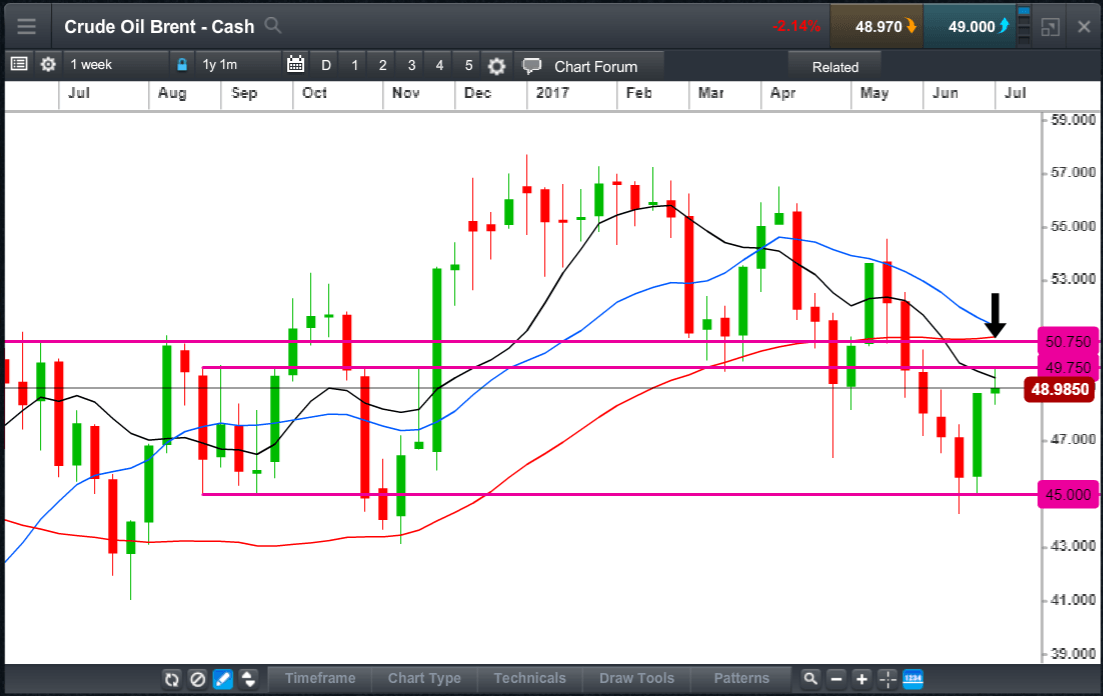 Crude Oil Brent weekly- potential for resistance to form at either 50.75, or 49.75, with potential profit down to 45.00.
In each case, I will only proceed if the weekly closes as a nice rejection candle, indicating that sellers are entering the market. Below is an example of the quality of price action in a downtrend that I will be looking for, should I choose to trade lower than the weekly. In the example taken from Gasoline's previous leg downwards, notice how multiple entries into the healthy trend presented themselves?