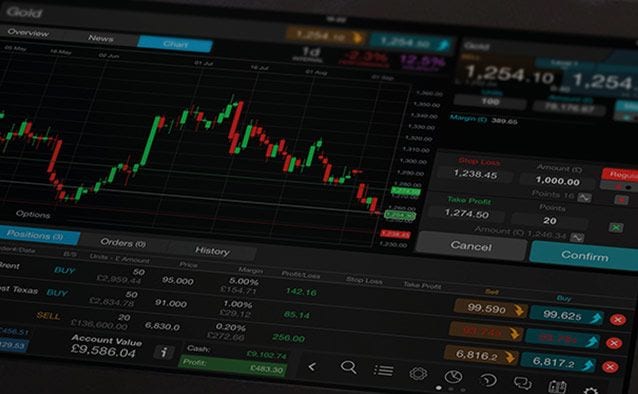 By Graeme Kennerley
We can evaluate consistency, we cannot evaluate inconsistency.  This is particularly apt in trading.
Every chart, on every product at any time can hold a trading opportunity for us. The skill in trading is to spot these opportunities and trade them to a profit.
Taking price action and turning it into a trade can be described as taking chaos and turning it into logic, taking the random and turning it into a sequence.  But how can we do this, what can we do that brings order to a seemingly endless flow of irrational data feed?
The answer is to have a trading plan, with a set of trading rules – then follow it!
Out of chaos comes order, out of randomness comes a sequence, by overlaying our own set of trading rules we can see the trades, as plain as day.
This works as clearly as wearing 3D glasses in a movie, it allows us to become part of the scene, makes it come alive, puts us right in the action.  Take them off and it's all blurry, put them back on and we are surrounded by clarity.
Look at this chart on GBPCHF taken today off the daily chart, does it come alive for you?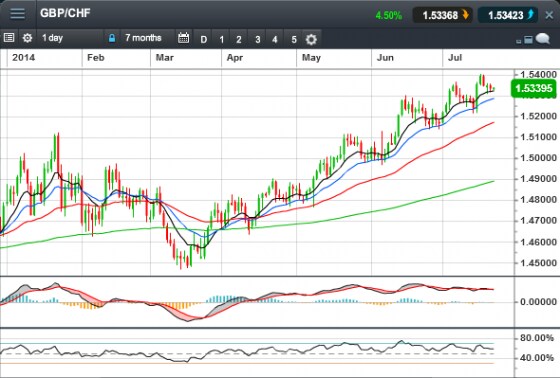 It does for me, because I have way of seeing the important aspects in a chart and filtering out the rest, in other words, a consistent set of reasons that could signal that a trade may be setting up.   Take a look at the same chart, zoomed in, with some detail added.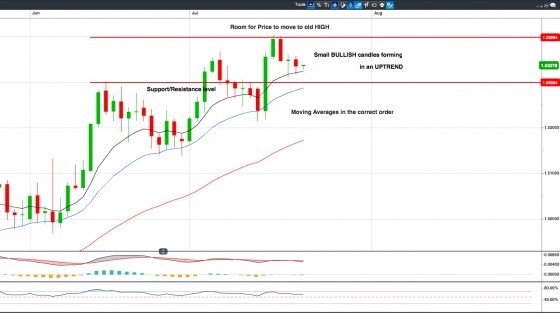 There is an uptrend in place,  price has pulled back to near the moving averages, small candles are forming, there is a level of old support and resistance on a round number and there is a potential to the long side before price reaches an recent high which is also a round number.
This gives me the starting point for a potential trade and all because I have a pre-determined set of trading rules that, when overlayed on this chart, filters out the back ground clutter and allows me to distill the essential criteria for my rules for taking a trade. I simply apply these rules consistently, over and over again.
Over a large enough sample set of trades taken under exactly the same set of circumstances, the balance of probability will favour a higher number of winners against losers and therefore a likely profitable outcome.
To learn more about these trading rules enroll in the CMC Markets Advanced Trading Course.  It's run over three Monday evenings, two hours per session and completely free to CMC account holders.
Graeme K