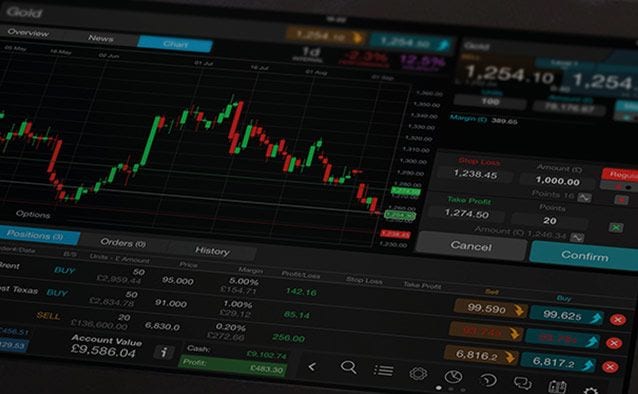 Cochlear reports its full year results tomorrow. Analysts are expecting a big bounce back in earnings after the product woes of previous years. Net profit is expected to jump from $110 million to above $160 million for 2015 on the back of a market share recovery and a lower AUD.  So the result should push the shares higher, right?
Chart says no.
The price has failed once again at the all-time highs around $93. The daily MACD is crossing, well above the zero line, giving a clear sell signal. This combination is flagging a pull back, possibly to around $78.
This is not necessarily in conflict with the fundamentals. The problem for Cochlear shareholders is anticipation – a 20% + rise over the last month. Now trading at 26-30x earnings (depending on who's your favourite analyst) all the good news could be in the price. The market has bought the rumour, and the chart says it's about to sell the fact.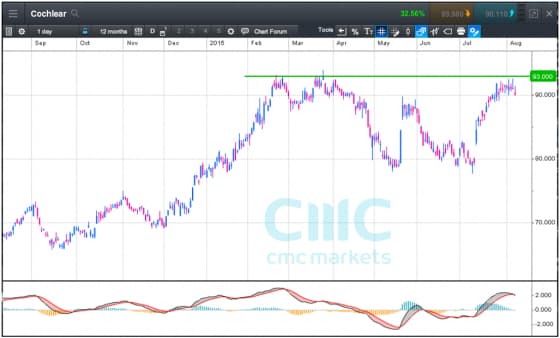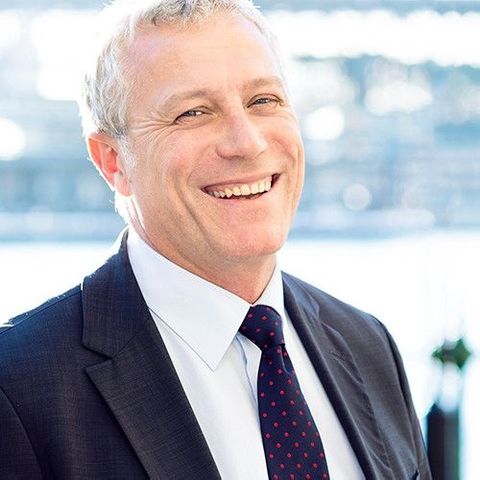 Michael McCarthy