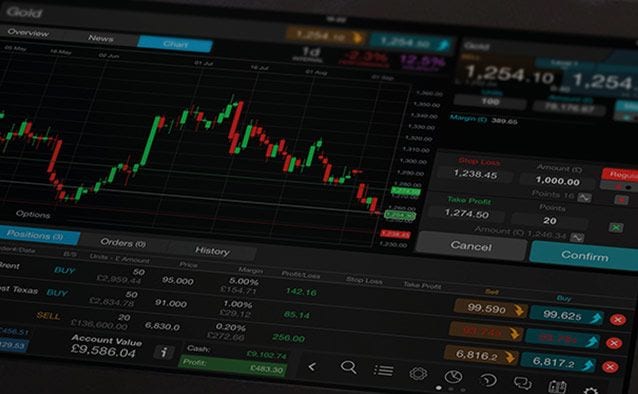 This chart caught my attention today as a potential example of a classic continuation triangle.
Set Up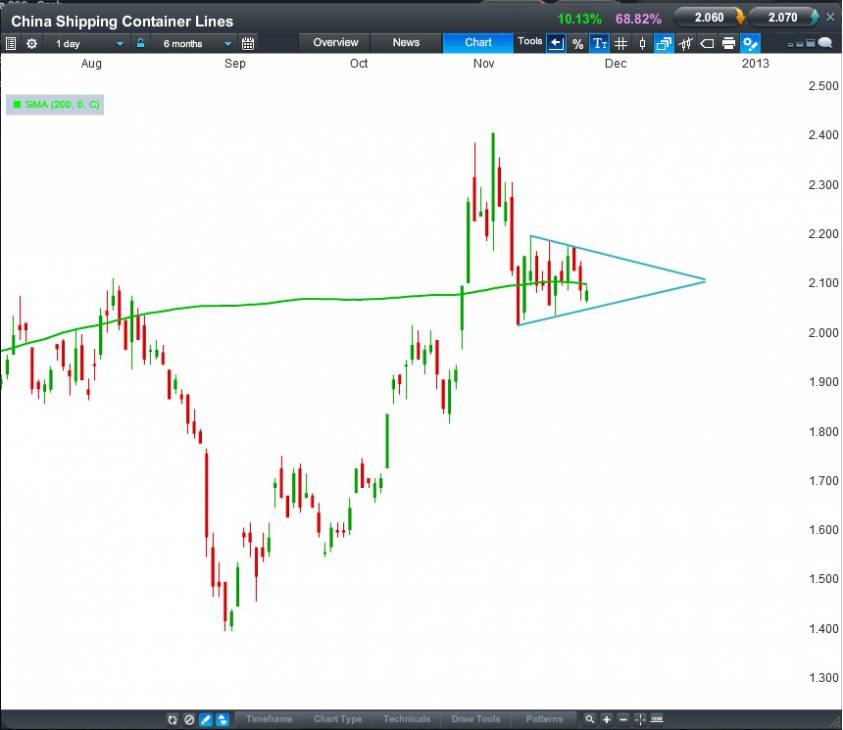 China Shipping CFD - Daily. Source: CMC Tracker
While triangles can often be traded in either direction (depending on whether they break the triangle support or resistance), my bias towards favouring this as a sell set up is based on the following factors
Having so far corrected only 38.2% of the last major rally, the chances are this retracement has further to go
The steep decline into this pattern has that "flagpole" look often associated with the classic pennant which is a continuation pattern 
The fast stochastics on the Weekly Chart are now trending down having recently dropped out of the overbought zone above 80.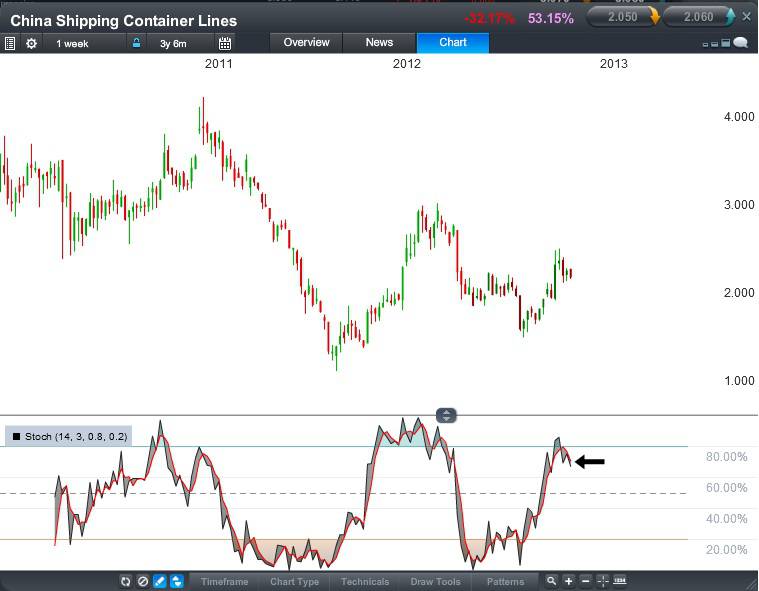 China Shipping Lines CFD Weekly. Source: CMC Tracker
Strategy
A typical approach to strategy with a set up like this would be:
Sell on a break of the triangle support after allowing a price filter to reduce the risk of a false break
Place the inititial stop behind the triangle resistance line
Use the Fibonacci cluster level shown on the chart below as a profit objective. This consists of the 61.8% retracement level and a projection that the next swing down will be the same size as the first swing down to the triangle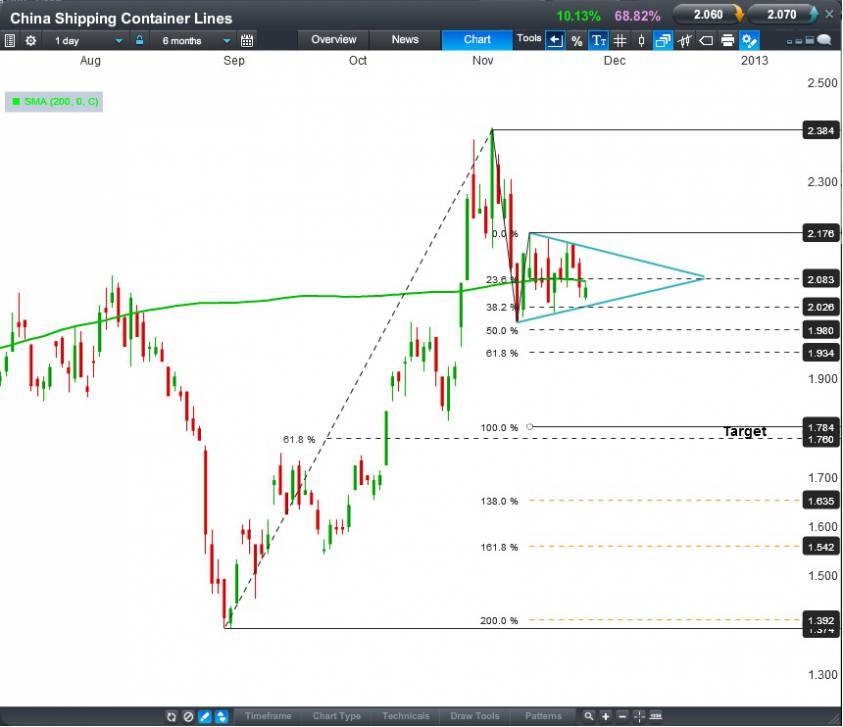 China Shipping CFD - Daily. Source CMC Tracker