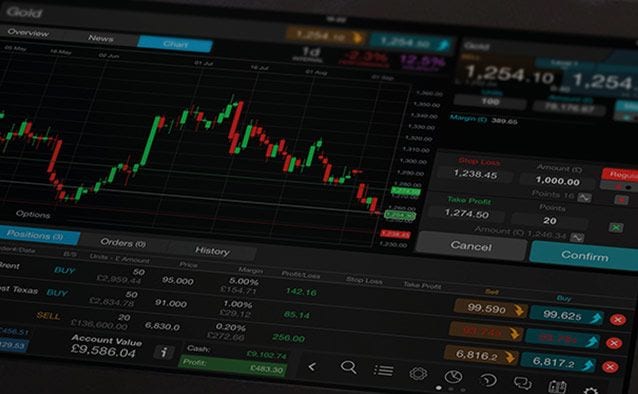 Asia Pacific indices
Australia 200 has stabilized in the 5,240 to 5,300 area in what appears to be a common consolidation to work off an oversold RSI. A breakout would signal a rebound perhaps to test 5,370. A failure could set up a new downleg where 5,200 or 5,140 support could be tested.
Japan 225 is starting to roll over, taking out its 10-day average near 16,200. This combined with RSI falling back toward 50 suggests upward mo fading and a correction starting. Initial support appears possible near the 16,000 round number then 15,950 and then 15,835.
HongKong 43 is closed for the National Day holiday.
US Indices
US30 has paused in a 16,940 to 17,150 channel trying to decide whether to keep its uptrend going or break down. RSI sitting on 50 where a decline would signal a downturn in momentum. Initial resistance near 17,120 then 17,200 with initial support near the 17,000 round number then 16.940 a channel low and Fibonacci level.
SPX500 tried to rebound but not getting very far. Resistance remains in place near 1,985. RSI under 50 indicates downward momentum intact with next support near 1,965 then 1,950.
NDAQ100 continues to bounce around in a channel between 4,000 and 4,100 with RSI sitting on 50 indicating neutral momentum at the moment. 4,000 remains a key level where the 50-day average, trend support, a round number and previous breakout point all converge.
UK and European indices
UK 100 remains under pressure, falling to test 6,600 with next potential support near 6,565 a Fibonacci level then the 6,500 round number. RSI under 50 and rolling down indicates downward pressure growing.
Germany 30 had an inside consolidation day trading near 9,450 within an emerging 9,340 to 9,480 range. RSI under 50 and drifting lower indicates downward mo increasing and that this appears to be a pause within a potentially bigger downswing. Next potential support near 9,180 a Fibonacci test.
Commodities
Gold is under pressure again today and appears to be resuming its primary downtrend with the price and the RSI rolling down again. The price is testing the low end of its $1,210 to $1,230 trading channel with next support near $1,200 then $1,180 on a breakdown.
Crude Oil WTI has had a wild ride today, briefly breaking out over $95.00 then getting slammed back down to $91.00 channel support. RSI failed to hold above 50 indicating momentum not ready to turn upward yet. Initial resistance possible at the former downtrend line near $93.10.
Crude Oil Brent is breaking down today, taking out $95.60 to signal the start of a new downleg as it trades at its lowest level in two years. Next potential support near a measured $92.75 then the $90.00 round number and 2012 low.
Natural gas is breaking out today, clearing the top of the $3.70 to $4.10 channel where is has been building a base for a seasonal recovery through the summer. Rising RSI signals upward mo accelerating with next resistance near $4.40.
FX
NZDUSD  has bounced up off of $0.7700, successfully retesting its 2013 low set the last time the RBNZ intervened in forex trading and has stabilized just above $0.7800. RSI is really oversold so we may see a trading bounce with initial resistance near  $0.7880 then $0.7980 a 23% retracement.
AUDUSD has been finding support at $0.8675, successfully retesting support at its 52-week low. Oversold RSI suggests a trading bounce possible in the near term with initial response possible near $0.8830, or $0.8930 a 23% retracement of the recent downtrend.
USDJPY has advanced on resistance near 110.00 but appears to be stalling short of that big round number. RSI remains really overbought so a correction possible at any time with initial support possible at the 10 day average near 108.90 then 107.80 a 23% retracement.
EURJPY is breaking down today, taking out 138.50 a Fibonacci level. RSI breaking 50 would confirm the start of a new downturn. Next support appears near 136.75 a Fibonacci level.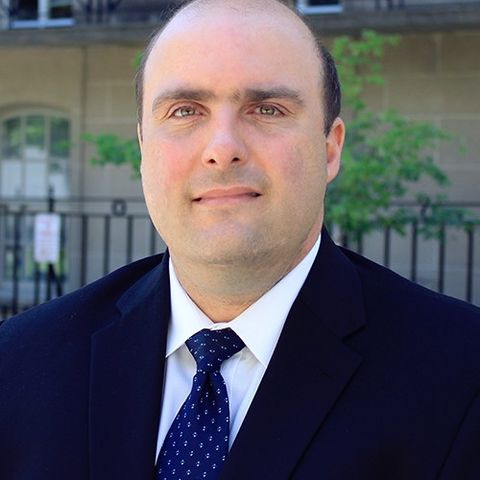 Colin Cieszynski