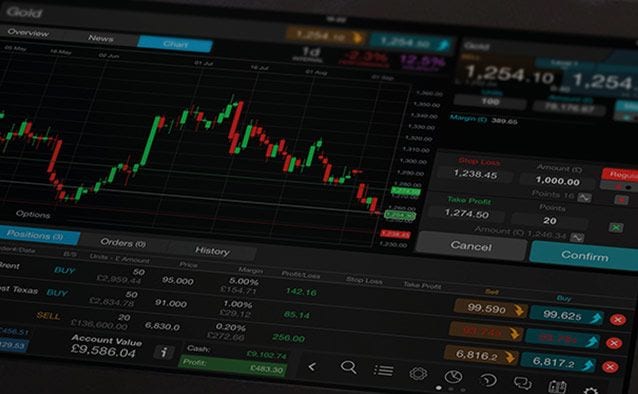 Asia Pacific indices
Australia 200 continues to climb up off a higher low near 5,500, clearing 5,600 and driving on toward 5,625 with next potential resistance at a Fibonacci cluster in the 5,655 to 5,670 zone then 5,720. RSI back above 50 confirms momentum turning upward.
Japan 225 is bouncing around between 20,000 and 20,500 more recently between 20,200 and 20,375. It appears to be in a sideways holding pattern but the right shoulder of an H&S top may have formed so it could be vulnerable.
Hong Kong 43 remains volatile trying to find a level bouncing between 24.160 and 25,020 both Fibonacci levels, trading more recently between 24.420 and 24.540. A higher low in the RSI suggests downward momentum starting to ease a bit.
Hong Kong China H held 11,000 for now but after a dead cat bounce up toward 11,415 it appears to have come under distribution again, falling back into the 11,100 to 11,160 range with more resistance near 11,220.
India 50 found support above 8,280 and has bounced back up into the 8,320 to 8,380 range. RSI remains below 50, however, which it needs to retake to call off the current downdraft. Next resistance near 8,200 should it falter.
North American Indices
US 30 successfully tested channel and Fibonacci support near 17,415 and has bounced back up through 17,500, carrying on toward 17,635 with next resistance near 17,777.
US NDAQ 100 held 50-day moving average, round number and trend support near 4,500 and has rebounded a bit. However, 4,555 has re-emerged as resistance followed by 4,570. RSI holding 50 suggests underlying upward momentum intact but vulnerable.
US SPX 500 rallied up off of its 200-day moving average and 2,070 so far today, driving toward 2,090 suggesting yesterday's retest of 2,060 channel and Fibonacci support may also have been a bear trap dip. RSI turning up from a higher low suggests downward pressure easing. Net upside test near 2,100.
UK and European indices
Germany 30 rallied up off of 11,060 but wasn't able to get very far, running into resistance near 11,240 and bouncing around between there and 11,180 a Fibonacci level. RSI remains below 50 suggesting this may be just a trading bounce.
UK 100 has levelled off in the 6,525 to 6,590 range. Both the index and the RSI appear to be bottoming at a higher low, indicating improving underlying support. Initial resistance possible near 6,600 then 6,645.
Commodities
Gold is holding steady in the $1,092 to $1,098 range above $1,.085 emerging support but it has still been able to regain $1,100 even with an oversold RSI suggesting this may be another pause within a larger downtrend.
Crude Oil WTI has climbed up off of $46.70 toward $47.70 in what appears to be a trading bounce to ease oversold RSI conditions. It would needs to break $48.10 to call off the current downtrend. next downside support at a prior low near $45.60.
FX
US Dollar Index set another higher low on trend near 96.30 and has trounced back up toward 97.00 with next resistance near 97.40 then 97.75. RSI sitting on 50 indicates neutral momentum.
NZDUSD is testing $0.6700 where a breakout would complete an ascending triangle base. RSI gaining on 50 indicates downward pressure easing and an upturn pending. Next upside resistance near $0.6800 (Fibonacci) then $0.6900 (measured move).
AUDUSD appears to be stabilizing in the $0.7240 to $0.7360 range. RSI also indicates downward pressure levelling off but it's too early to tell if this is base building or another pause in a bigger downtrend.
USDJPY has bounced up off of 123.00 holding near Fibonacci support, its 50-day average and 50 on the RSI, but a trend of lower highs suggest distribution and a potentially emerging downtrend. Next support near 122.50 with next resistance near 123.80 then 124.30.
EURJPY has run into resistance near 137.00 and has dropped back, keeping the right shoulder of an H&S top intact. Initial support near 136.40 then 135.15.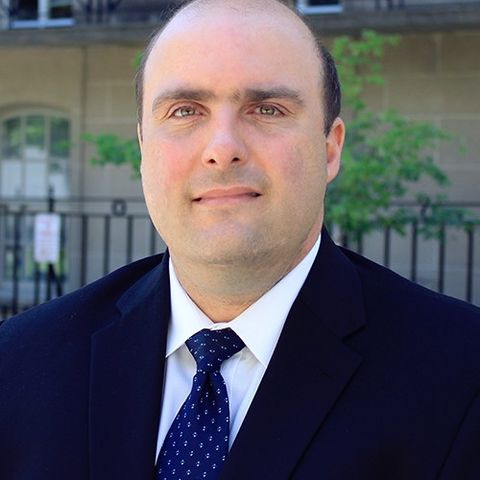 Colin Cieszynski