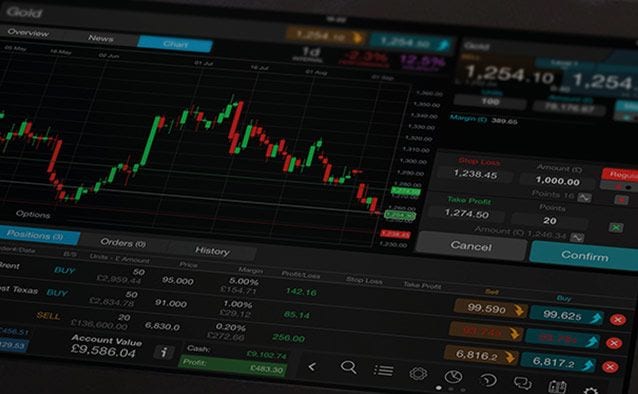 Asia Pacific indices
Australia 200 was unable to hold above 6,000 and a quadruple top now appears to be in place with initial support near 5,915 then 5,865 and 5,790. RSI peaked at another lower high indicating upward momentum still weakening.
Japan 225 has slipped back under 20,000 a bearish sign, but it remains in a rising channel and in an uptrend as long as it can hold above 19,725 support, with more possible near 19,345 a Fibonacci level.
Hong Kong 43 successfully retested the 28,330 breakout point as new support and has bounced up toward 28,460 with upside resistance near 28,490 then 28,760. An overbought RSI and a negative divergence suggest rally getting overdone and a correction possible.
Hong Kong China H has dropped back from near 14,760 resistance toward 14,680 with more support possible near 14,560 as it continues to work off an overbought RSI in the 14,000 to 15,000 range.
India 50 found some support near 8,190 and has bounced back up toward 8,310 but the index remains in a downtrend below 8,335 with a retest of 8.080 Fibonacci support still possible.
Singapore 30 is starting to break down, taking out the 3,500 and uptrend line support. It remains above its 3,465 breakout point but RSI rolling down toward 50 indicates a retest or downturn possible, with next potential downside support near 3,375.
North American Indices
US30 has bounced up off of 17,990, keeping 18,000 support intact and has rallied up through 18,050 with next upside resistance tests near 18,120 and 18,190. RSI sitting on 50 indicates momentum still mainly sideways.
SPX500 is holding steady between 2,100 and 2,110 below 2,120 where it recently completed a triple top. RSI faltering at a lower high near 60 suggests upward momentum weakening.
NDAQ100 has started to settle near 4,525 after encountering resistance near 4,560. A retest of 4,500 or the 4,480 breakout point appears possible in a trading correction.
UK and European indices
UK 100 successfully retested 6,990 support and has bounced back up above 7,000 with resistance in place near 7,040 then 7,135. RSI rolling down toward 50 indicates momentum weakening.
Germany 30 failed to hold 12,000 again and has been pounded down from near 12,050 back under 11,800 with next potential support near 11,650 then 11,435 both Fibonacci levels. RSI faltering at 50 confirms a downturn in momentum.
Commodities
Gold successfully retested $1,200 and after a pause to consolidate yesterday's big rally up off of $1,180 shoulder support, it has continued to climb, driving toward $1,220 neckline resistance still in place for a head and shoulders base pattern. RSI back above 50 indicates momentum turning increasingly upward.
Crude Oil WTI has firmed up from $55.40 toward $56.00 as it continues to consolidate its recent advance in a $54.40 to $57.00 channel. A head and shoulders top forming in the RSI looks ominous.
FX
US Dollar Index is breaking down today, taking out 96.40 to complete a descending triangle with next potential support near 95.85 then 94.75 both prior lows. RSI under 50 and falling indicates downward pressure increasing.
NZDUSD has bounced strongly up off of $0.7560 Fibonacci support, driving up toward a retest of $0.7740 with next upside resistance near $0.7810 also a Fibonacci level. RSI above 50 and climbing indicates upward momentum increasing.
AUDUSD is breaking out today, clearing $0.7915 to clear a base and rallying up through the $0.8000 round number. RSI near overbought suggests a pause near here possible. Next resistance measured out of the base appears near $0.8250.
USDJPY keeps working its way toward the bottom of a 118.50 to 121.75 channel where a breakdown would complete a descending triangle pattern. Next potential support near 117.75 then 117.00 both Fibonacci levels. Resistance falls toward 119.00.
EURJPY is breaking out of a downtrend today, clearing 130.00 with next potential resistance near 131.75 where a channel top and 23% Fibonacci retracement level cluster. RSI above 50 and rising indicates upward momentum accelerating.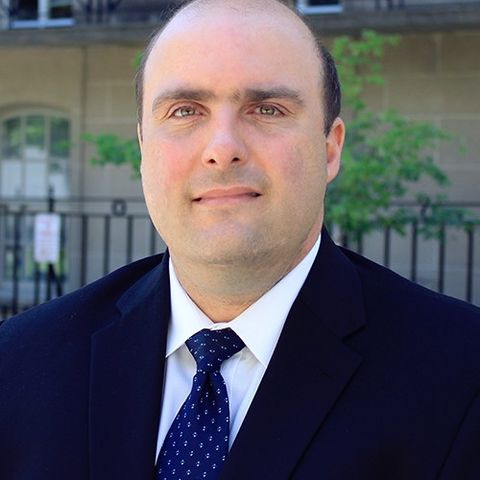 Colin Cieszynski