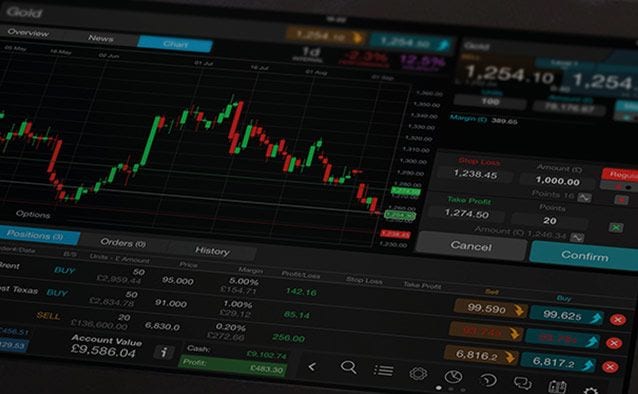 Here is today's wrap and chart signals
Asia Pacific Index Chart Signals 
Australia 200 appears to be base building having established support at a higher low near 5,450 around a Fibonacci cluster and rallying back up through 5,555 with next resistance near 5,600 then 5,655. RSI punching up at 50 suggests an upturn pending.
Japan 225 continues to attract support above 20,000 having rallied up off of 20,100 toward 20,450 near the middle of its current 19,925 to 20,975 trading channel. Support rises toward 20.300 with resistance near 20,500 then 20,635.
Hong Kong 43 remains under pressure having been driven down through 25,000, 24,800 and on toward 24,300 in the last day or so. RSI oversold but break of the 62% retracement level suggests a full retreat back to the March low near 23,580 still possible. Initial support near the 24,000 round number.
Hong Kong China H has now retested its March lows near 11,325 completing a 100% retracement of its spring rally. RSI oversold suggests selloff could be close to done but is this enough, or is there more unwinding left to do? Initial bounce resistance near 11,675 with next support possible near 11,200 then 11,000.
India 50 remains on the rebound with support moving up from 8,440 toward 8,490 with upside resistance near 8,550 then 8,605 a Fibonacci level. RSI above 50 and rising confirms upward momentum accelerating.
North American Index Chart Signals
US 30 continues to struggle with resistance near 17,810 and has dropped back under a Fibonacci level near 17,777. It fell back under 17,500 briefly before bouncing back, a possible bear trap. RSI suggests downward pressure may be starting to ease a bit.
US NDAQ 100 remains below 4,455 the extension of an old broken support line and was slammed down under 4,350 briefly before bouncing back up toward 4,430 creating a long hammer doji after a bullish engulfing candle which suggests a bottom may be forming.
US SPX 500 latest rally attempt has also fizzled out short of 2,086 but a base appears to be building. Despite an intraday drop down toward 2,045, SPX bounced back strongly toward 2,080 again to form a bullish hammer candle. Meanwhile, RSI suggests downward pressure easing. 
UK and European Index Chart Signals
UK 100 broke down through 6,500 dropped toward 6,440 then rallied back up toward 6,540 in a classic bear trap that suggests bearish pressure may be washed out and a rebound starting. A hammer candle also suggests a base forming.
Germany 30 is coming off a roller coaster day that saw it dive from near 10,950 toward 10,650 before recovering back toward 10,900. A Fibonacci cluster between 10,810 and 10,845 may again emerge as support. RSI, however, suggests there is still significant downward pressure to overcome. Next upside resistance near the 11,000 round number.
Commodity Chart Signals
Gold is falling again against the rallying USD, dropping toward $1,155 after retesting the $1,170 old support level as new resistance. Next potential downside tests near $1,150 then $1,142.
Silver is breaking down, taking out $115.30 to complete a descending triangle and testing $15.00. An initial breakdown attempt didn't hold but if that level does fail, next support possible near $14.25.
Crude Oil WTI appears to be stabilizing near $52.85 after being knocked down toward $50.50. A hammer candle and an oversold RSI suggest it could be due for a pause or a trading bounce after its plunge down from $59.00 over the last few days.
Copper has stabilized near its January lows near $2.44 having found some support near $2.40. With RSI oversold, a pause or bounce looks possible in the short term with initial resistance near $2.50 the $2.54. 
FX Chart Signals
US Dollar Index remains in an uptrend even though it wasn't able to hold above 97.00 on its initial breakout attempt. Next resistance near 98.00, with support rising toward 96.60. RSI clearing 50 confirms momentum turning upward.
NZDUSD appears to be trying to stabilize above $0.6625 currently trading between there and $0.6675. RSI deeply oversold suggests that recent selloff may be overextended and a pause or rebound possible in the short term.
AUDUSD remains in a downtrend but with RSI oversold, it appears to be trying to stabilize in the $0.7400 to $0.7500 range. If that fails, next measured support on trend appears near $0.7300.
USDJPY remains in a downtrend trading near 122.50 after testing 122.00. RSI confirms downward pressure still building with next potential support near 121.65 then 121.00 on trend, while resistance falls toward 122.90.
EURJPY is sending mixed signals. A bullish engulfing candle was followed by a hammer, both signs of bottoming above 133.30 but the pair continues to trend downward with resistance falling toward 135.30 and the pair nearing 134.50 while RSI confirms downtrend momentum still increasing.
EURUSD is coming off a wild day that saw it drop toward $1.0910, rally back up toward $1.1040 and then slide back into its $1.0980 to $1.1000 support zone on the most recent EU statements. RSI continues to indicate a growing downtrend.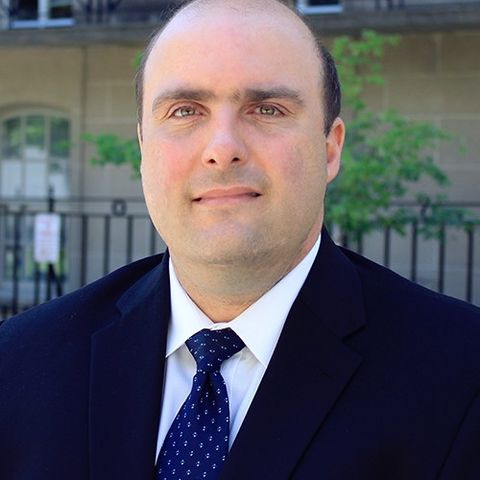 Colin Cieszynski