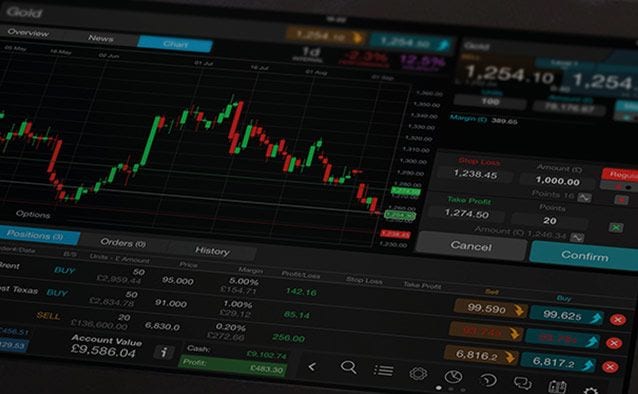 Asia Pacific indices
Australia 200 continues to fall away from 5,700 having taken out 5,655 support and dropping toward 5,600 while RSI suggests a downturn pending within a broader sideways channel. Next potential support on a breakdown near 5,555 then 5,500.
Japan 225 found some support near 20,530 and has bounced back up toward 20,690 but it remains vulnerable with the index rolling down from a lower high and the RSI nearing 50 to suggest a downturn pending with next potential test at a trend support line near 20,335.
Hong Kong 43 remains under distribution with resistance falling toward 25,430 from 25,715 and RSI remaining below 50 to confirm downward momentum remains intact. Current support appears near 25,210 with next support in the 25,000 to 25,020 range between a round number and Fibonacci test.
Hong Kong China H has been trading near 11,700 and appears to be stabilizing win a 11,500 to 12,000 trading range following its recent plunge down from 15,000 back in May. RSI also suggests downward pressure easing but it's hard to tell if this is a base forming or a pause within an ongoing downtrend.
India 50 has rallied up out of a bear trip dip under 8,500 with 8,480 support setting another higher low on trend. Now back up above 8,600 and testing 8,640, upward momentum continues to accelerate. Next resistance on a breakout possible near 8,500 then 8,600.
North American Indices
US 30 has slipped down into the 17,820 to 17,850 range while RSI falling back under 50 confirms a new downswing has started with next potential support near 17,777 where the 200-day average and a Fibonacci level cluster followed by 17,600 and 17,415.
US NDAQ 100 continues to drop back from its recent high near 4,685, diving to test 4,600 before bouncing into the 4,620 to 4,640 range with next potential support near 4,555 the previous breakout point. RSI falling away from 70 signals upward momentum fading.
US SPX 500 keeps drifting back from 2,135 where channel resistance held again, back toward 2,115 with next potential support near 2,100 then the 2,060-2,070 zone near the 200-day average and a Fibonacci level.
UK and European indices
Germany 30 continues its retreat, having filled in last week's gap and testing a Fibonacci level near 11,510 bouncing around in a 11,490 to 11,560 range. RSI falling toward 50 signals a downturn pending. Next potential support near 11,420 then the 50-day near 11,340.
UK 100 has turned sharply downward, diving from near 6,760 toward 6,660 before bouncing back toward 6,690 while RSI falling back under 50 confirms a new downswing underway with next potential support near 6,645 then 6,590 and 6,650.
Commodities
Gold's dead cat bounce appears to have ended with the price falling back under $1,100 signalling resumed distribution. Currently near $1,092 next support appears at the Tuesday low near $1,088 then the Monday low near $1,075 and the $1,000 round number. Oversold RSI suggests trading could be choppy.
Crude Oil WTI has dropped back under $50.00 after failing to retake $51.00 yesterday, indicating its broader downtrend remains intact despite an oversold RSI. Next potential support near $49.40 then $49.15 and $48.50 on trend.
FX
US Dollar Index has stabilized near 97.60 following a brief trading correction back from 98.30. higher lows in the index and RSI rising above 50 indicate upward momentum growing and a retest of 100.00 possible over time.
NZDUSD is in rally mode today, popping up from $0.6570 toward $0.6650 while RTSI indicates a trading bounce underway easing oversold conditions. Nest potential resistance near $0.6765 a previous high.
AUDUSD wasn't able to get very far on its recent bounce running into resistance near $0.7450 short of the $0.7500 round number. RSI suggests downward pressure easing and it may be starting to build a base above $0.7325 support.
USDJPY continues to encounter resistance near 124.30 a Fibonacci level short of the 125.00 round number. RSI continues to level off between 50 and 60 indicting the recent rebound has run out of gas. Initial support near 124.00 then 123.65 and 123.30.
EURJPY is sitting on 135.00 trying to decide which way to move next within a 133.00 to 138.00 trading channel representing shoulder resistance and neckline support of a head and shoulders top pattern.  RSI suggests downward pressure weakening but needs to regain 50 to signal an upturn.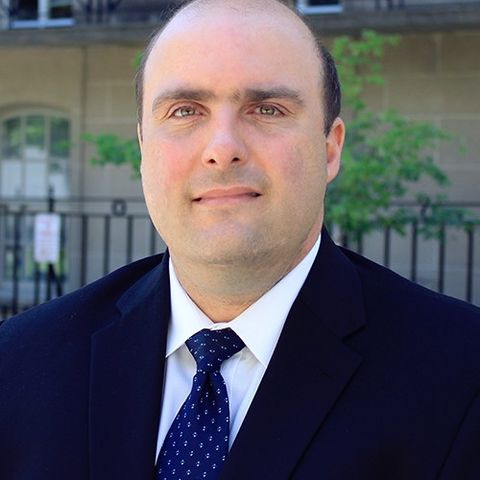 Colin Cieszynski