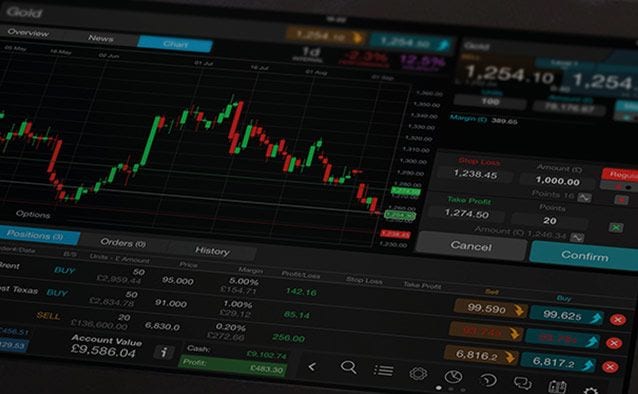 Asia Pacific indices
Australia 200 continues to rebound with RSI above 30 and rising indicating downward pressure easing. Support has moved up toward 5,130 from 5,000 while the index has regained 5,200 and rallied on toward 5,240 with next resistance possible near 5,200 then 5,285 a Fibonacci level
Japan 225 is on the rebound, bouncing around between 18,130 and 18,480 for much of the day before blasting off toward 18,800 clearing Fibonacci levels near 18,575 and 18,740 on the way.  RSI moving back up through 30 from oversold indicates a strong trading bounce underway. Next potential resistance near the 19,000 round number.
Hong Kong 43 has resumed its downtrend faltering at a lower high near 21,600 and dropping back toward 21,000. RSI is oversold again and may be forming a double bottom but a retest of 20,770 or Monday's low near 20,085 can't be ruled out yet.
Hong Kong China H remains volatile within an emerging 9,000 to 10,000 trading channel trading more recently between 9,400 and 9,650. A double bottom in the RSI suggests the recent selloff may be getting overdone and base building possible.
India 50 remains in retreat with resistance falling from 7,990 toward 7,870 as the index drops toward 7,775 with next potential support near 7,750 then 7,650.
North American and European Indices
US 30 spent the day bouncing around 16,000 with a 15,800 to 16,100 trading channel, then broke out in the afternoon, rallying toward 16,300. Next upside resistance possible near 16,390. RSI clearing 30 from oversold signals a trading bounce underway.
US NDAQ 100 spent much of the day trading in a Fibonacci channel between 4,030 and 4,130. On the breakout, it charged toward 4,230 where it has been contained for now by a Fibonacci cluster with next resistance near 4,290. . Support has moved up toward 4,210 from 4,175.
US SPX 500 has stabilized in the 1,880 to 1,950 area, climbing from the bottom to the top over the afternoon. It remains below the 2,000 level it needs to retake to signal an upturn. Initial resistance possible near 1,955 a recent high with support rising toward 1,925.
Germany 30 climbed back above 10,000 having established support at a higher level near 9,955 and then drove on toward the 10,180 to 10,200 near a Fibonacci test. RSI back above 30 confirms a bounce underway. Next resistance possible near 11,280 the top of a previous gap. .
UK 100 has hanging around the 6,000 round number after establishing support near 5,950 which has since moved up toward 5,990. More recently, it has rallied up toward 6,080 with next resistance looming near 6,105 a Fibonacci level.
Commodities
Gold has been slammed back down again falling from $1,140 toward $1,118 before bouncing back toward $1,126 a Fibonacci level. RSI indicates upward momentum fading as well and a test of 50 suggests a downturn pending.
Crude Oil WTI appears to be trying to build a base in the $37.50 to $40.00 range and work off a very oversold RSI. The price has been swinging around between $38.60 and $39.10 with more resistance possible near $39.50.
FX
US Dollar Index is on the rebound today with the index regaining 94.00 and climbing toward 94.60 with next potential resistance near 95.00 then 95.75. RSI confirms recent downward pressure fading.
NZDUSD has dropped back under $0.6475 once again which may become new resistance. The breakdown along with a downturn in RSI signals the start of a new downleg,  which could retest Monday's low near $0.6250.
AUDUSD remains under pressure, falling down into the $0.7070 to $0.7120 range from $0.7200 with a potential test of the $0.7000 round number looming. RSI oversold again suggests potential for choppiness in the near term.
USDJPY continues to stabilize in the 118.40 to 119.90 range below the 120.00 round number as it works off an oversold RSI that emerged from its big plunge from 122.00 toward 116.00 earlier in the week. Next resistance on a breakout near 120.65.
EURJPY looks vulnerable here, having rolled down from a double top near 138.60 through 138.90 and on toward 135.70 with next potential support in the 135.00-135.15 area between a round number and Fibonacci test, then channel support near 133.05.RSI breaking under 50 confirms momentum turning downward.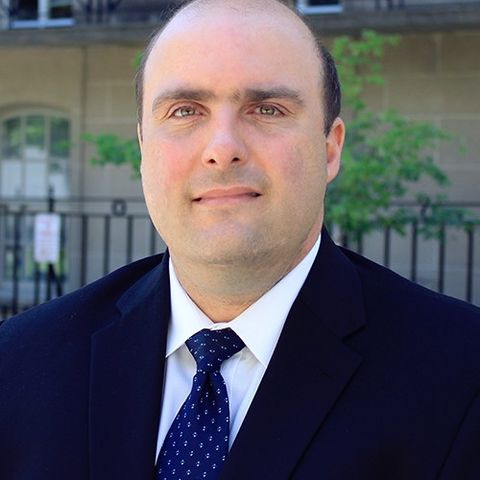 Colin Cieszynski