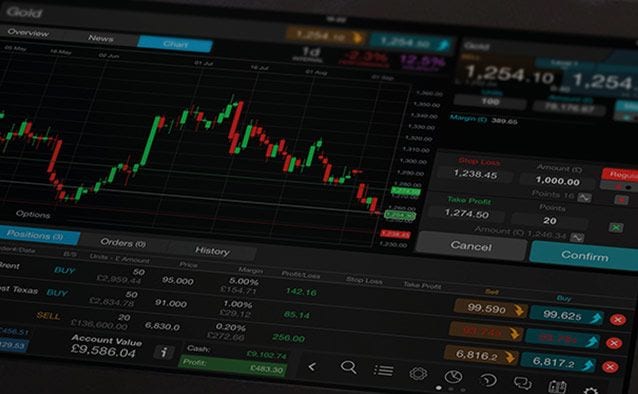 Asia Pacific indices
Australia 200 has picked up some support near 5,620 and rebounded back toward a Fibonacci cluster in the 5,650 to 5,680 area which it is retesting as new resistance. RSI indicates downward pressure still increasing and a retest of 5,550 support still possible with next resistance near 5,740.
Japan 225 is on the rebound having climbed up off a successful test of 19,000 through 19,350 a Fibonacci level and driving on toward 19,700 to test its 10-dya average. Next potential resistance near 19,850 then 20,225. RSI on 50 indicates sideways momentum.
HongKong 43 has turned upward once again after successfully retesting support near 27,150 a Fibonacci level and 50 on the RSI. The index has moved back up toward 27,700 with support rising toward 27,550 and next resistance possible near the 28,000 round number.
Hong Kong China H successfully retested support near 13,600 and has rallied back above 14,000 and on toward 14,170. RSI successfully held 50 keeping its underlying uptrend going. Next resistance possible near 14,370 then 14,575.
India 50 successfully retested support near 8,000 and has bounced back toward 8,200 but appears to be stalling short of 8,280 a Fibonacci level which would keep its downtrend intact. More resistance possible near 8,360 with next support near 7,750 on a breakdown.
Singapore 30 has started to turn around, retaking uptrend support near 3,440 to expose a breakdown as a bear trap, and rallying toward 3,480 with next potential resistance near 3,500 then 3,530.
US Indices
US30 has popped up from 17,960 up through 18,000, clearing downtrend resistance near 18,130 then levelling off near 18,200 with channel resistance in place near 18,300. Support rises toward 18,100. Another higher low indicates its underlying uptrend remains intact.
SPX500 has popped back above 2,100 and rallied toward 2,120 channel resistance where it continues to struggle. RSI remains stuck in a downtrend indicating upward momentum slowing. Support moves up toward 2,090 from 2,070.
NDAQ100 is back above 4,400 climbing toward 4,450 but it remains in a downtrend of lower highs below 4,485. Support in place near 4,440 and 4,410 as it continues to bounce around in a 4,350 to 4,550 trading range.
UK and European indices
UK 100 soared on the election news, taking off from 6,900 and driving back up above 7,000 then climbing on toward 7,050 with next upside resistance possible near 7,135. Downside support rises toward 6,980.
Germany 30 has a strong trading bounce underway up off of 11,180 clearing 11,435 and 11,640 fibonacci levels before stabilizing just above 11,700. It needs to clear 50 on the RSI and 11,825 near the 50-dfay MA to call off its current downtrend.
Commodities
Gold has rallied up off of $1,180 once again toward $1,190 where it has encountered some resistance with more possible near $1,200. Gold remains stuck in a channel between $1,180 shoulder support nae $1,120 neckline resistance of an H&S base.
Crude Oil WTI is starting to break down. Back under $60.00, it appears to have completed an Evening Star candle patter with a gravestone doji at the peak. It also has broken and uptrend support line and an overbought RSI suggests a correction possible.
FX
US Dollar Index bounced around between 94.40 and 95.20 on the payrolls report but has stabilized near 95.00 near the middle of an emerging 94.00 to 96.00 trading channel.
NZDUSD remains in a downtrend with a rebound faltering at the $0.7500 round number to set a lower high. RSI under 50 indicates downward momentum increasing. Potential support near 40.7400 then $0.7290 and $1.7175.
AUDUSD appears to be running out of gas as it has started to struggle with resistance near $0.8000 where a round number and Fibonacci level converge then falling back toward $0.7915. RSI indicates upward mo fading. Next support in a pullback near $0.7800.
USDJPY is holding steady just below 120.00 trending sideways in a 118.50 to 121.75 channel. Initial support near 119.60 then 119.10 with initial resistance near 120.10.
EURJPY has levelled off in the 134.10 to 135.00 area consolidating recent gains and working off an overbought RSI after a big rally up from 126.25 a month ago.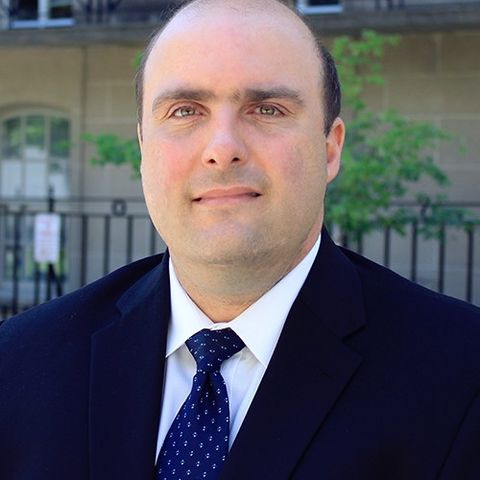 Colin Cieszynski