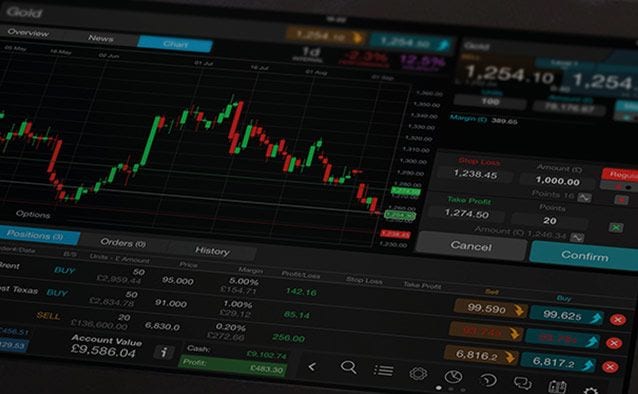 Asia Pacific indices
Australia 200 remains in recovery mode with support moving up from 5,200 toward 5,260 with resistance emerging in the 5,300 to 5,310 area. next potential resistance near 5,350 then 5,385 a 50% retracement of the selloff from April.
Japan 225 has started to level off between the 19,000 round number and 19,025 having completed a common 50% retracement of its big selloff earlier this month. Support moves up toward 18,925 with next resistance near 19,100 then 19,190.
Hong Kong 43 is breaking out of a downtrend on the RSI today, signalling the start of a recovery trend confirmed by the index regaining 22,000. Next potential resistance appears near 22,145 a 23% retracement of the recent downtrend then 22,510 a recent rebound peak.
Hong Kong China H has rallied up into a congestion zone between the 10,000 round number and a prior low near 10,020. A breakout would signal the start of a recovery trend with next resistance possible at a prior low near 10,320. Support moves up toward 9,940.
India 50 is on the rebound, rising up into the 7,940 to 7,960 area from 7,870 as it recovers from a recent selloff that left it oversold on the RSI. Next resistance appears near 8,000 then 8,080.
North American and European Indices
US 30 filled in Monday's gap near 16,455 and kept right on going, rallying up through 16,500 and driving on toward 16,675 with next potential resistance near 16,835. RSI back above 30 indicates a trading bounce underway.
US NDAQ 100 continues to rally, climbing up off of higher support near 4,210 blasting through 4230 and on toward 4,325 before meeting some resistance. Support moves up toward 4.260 with next resistance near 4,355 a Fibonacci level.
US SPX 500 continues to rebound, running up off of 1,940 Fibonacci support through 1,975 and on toward a test of the 2,000 big round number it needs to clear to confirm an upturn. RSI back above 30 indicates downward pressure fading.
Germany 30 remains under accumulation, driving up off of 10,000 into the 10,240 to 10,360 range where it has been consolidating recent gains. Next potential resistance near 10,370 and 10,420 both Fibonacci levels. RSI rebound confirms downward momentum fading.
UK 100 remains in rebound mode blasting through 6,100 and driving on toward the 6,160 to 6,220 zone. Next potential resistance on trend near 6,255 a Fibonacci level. RSI gaining on 50 indicates downward pressure easing and an upturn pending. .
Commodities
Gold appears to be stabilizing near $1,126 a Fibonacci level digesting its recent big swings up and down. RSI back at 50 but holding indicates overbought conditions have eased and its underlying uptrend remains intact. Next support near $1,117 then $1,110 with resistance near $1,130 then $1,142.
Crude Oil WTI staged a huge rally on a major breakout from a downtrend and up over $40.00 carried up through a retest of the March low near $42.00 with next resistance at a 23% retracement level near $43.10. RSI has been really oversold but this appears to have unravelled quickly. Because of the speed of the move, don't be surprised if we see some backing and filling and a retest of $40.00 at some point.
FX
US Dollar Index is holding above 95.00 consolidating yesterday's gains in the 95.60 to 95.80 area with next resistance possible near 96.00 then 97.00.
NZDUSD is sitting on $0.6475 within a $0.6400 to $0.6560 range where it has been stabilizing. RSI gaining on 50 indicates downward pressure easing and base building underway. Net resistance near $0.6650 with next support near $0.6250 at Monday's low.
AUDUSD is bouncing around between $0.7150 and $0.7180 as it continues to trade between $0.7040 and $0.7200 but it remains to be seen if this is a base forming above $0.7000 or another pause in an ongoing downtrend.
USDJPY continues to climb, breaking through 120.00  and advancing on up into the 120.90 to 121.10 zone (which may become support) before it paused for a rest and then recently has broken out again with next resistance near 121.65 and 122.45.
EURJPY has levelled off near 136.00 in the 135.90 to 136.30 range having rallied up off of 135.00 support. Next resistance appears in the 136.90 to 137.00 area.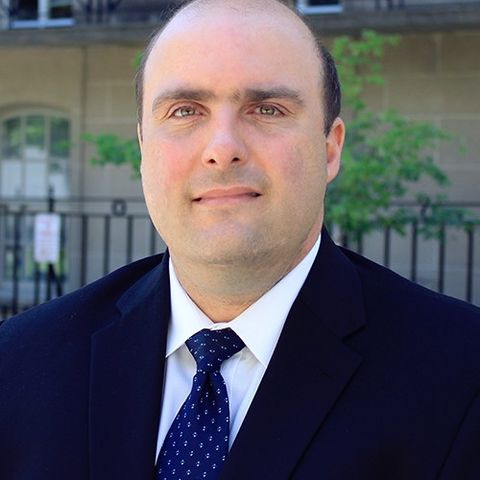 Colin Cieszynski