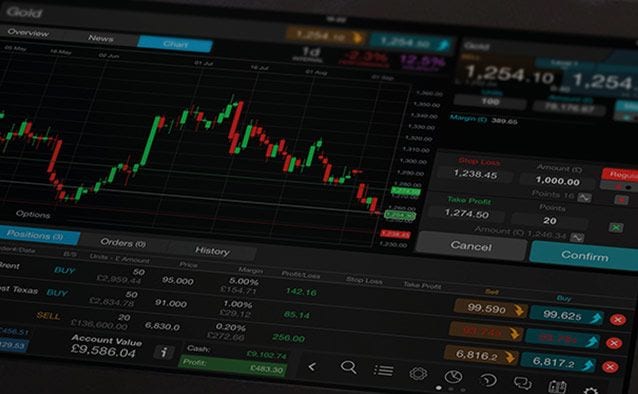 Asia Pacific indices
Australia 200 has rallied up into the 5,260 to 5,280 zone but appears to be running into some resistance near 5,380 and 50 on the RSI which it needs to clear to confirm an upturn. Next support near 5,240.
Hong Kong 43 faltered near 22,200 and failed to hold above 22,145 a Fibonacci level, slumping back under 22,000 and on toward a retest of higher support near 21,600 in the 21,510 to 21,710 zone as it tries to figure out if it is base building or if this is another pause within a broader downtrend.
Hong Kong China H failed to retake 10,000 late last week and has fallen back toward 9,800 trading recently in the 9,750 to 9,850 area with next support in a pullback near 9,725. RSI suggests downward momentum levelling off but more work needed to call off the current primary downtrend.
India 50 was unable to overcome Fibonacci resistance near 8,080 and has slumped back under 8,000. RSI also still in a trend of lower highs pointing downward. Next support possible near 7,950.
Japan 225 has regained the 19,000 level and is retesting its 200-day moving average near 19,140. A failure here would confirm the previous downtrend but a breakout would signal a new uptrend underway. Initial resisatnce possible near 19,190 then 19,265 with support rising toward 19,100.
North American and European Indices
US 30 has levelled off in the 16,540 to 16,725 range pausing to digest its recent rebound. Next resistance near 16,835 a Fibonacci level with next support near 16,475.
US NDAQ 100 is trading near 4,325 as it levels off in the 4,280 to 4,355 area. Failure to break Fibonacci resistance and RSI levelling off under 50 suggests rebound may be losing steam.
US SPX 500 failed to retake the 2,000 round number, confirming continued resistance there. It has dropped back toward 1,975 near a Fibonacci level with next support possible near 1,940.
Germany 30 encountered some resistance at a Fibonacci cluster in the 10,360 to 10,460 range and dropped back into the 10,220 to 10,320 zone to consolidate well above the 10,000 round number.
UK 100 has rallied up into the 6,220 to 6,255 range to challenge Fibonacci resistance with its next test after that near 6,335. Support rises toward 6,150.
Commodities
Gold has established higher Fibonacci support near $1,126 a Fibonacci level with RSI sitting on 50 to confirm its underlying uptrend remains intact for now and has rallied up into the $1,133 to $1,336 with next resistance near $1,142 and next support near $1,130.
Crude Oil WTI treated $43.00, a 23% retracement of its recent downtrend as a speed bump on its way toward 45.00. RSI clearing 50 confirms momentum has turned positive. Initial support rises toward $43.00 from the $40.00 breakout point.
FX
US Dollar Index has paused near 96.00 retesting former support with net potential resistance near 97.10 and 98.10. RST testing 50 where a breakout would confirm an upturn.
NZDUSD continues to consolidate recent losses and bouncing in the $0.6400 to $0.6525 area while RSI climbing toward 50 indicates downward momentum fading. Next upside resistance possible near $0.6600 a 23% retracement of the downtrend form April.
AUDUSD has stabilized in the $0.7050 to $0.7200 range, recently climbing from $0.7120 toward $0.7170. RSI bouncing up out of oversold territory suggests an upward correction getting underway.
USDJPY continues to rebound with the pair climbing up off a higher low near 120.60 and gaining on 121.50 with next potential resistance near 121.70 then 122.50 both Fibonacci levels.
EURJPY has started to bounce up off of support in the 135.00 to 135.15 area near a round number and Fibonacci level. Breaking through 135.80, next potential resistance appears near 136.65 then 137.90.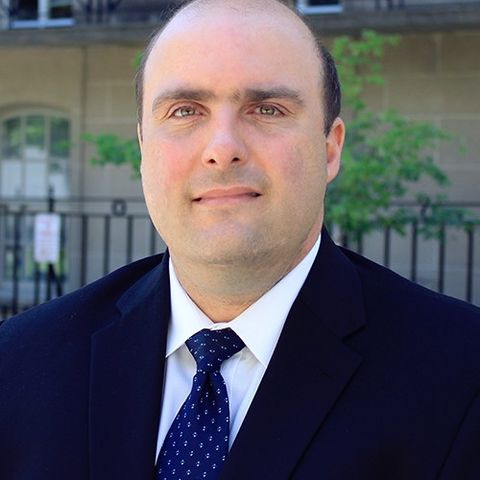 Colin Cieszynski