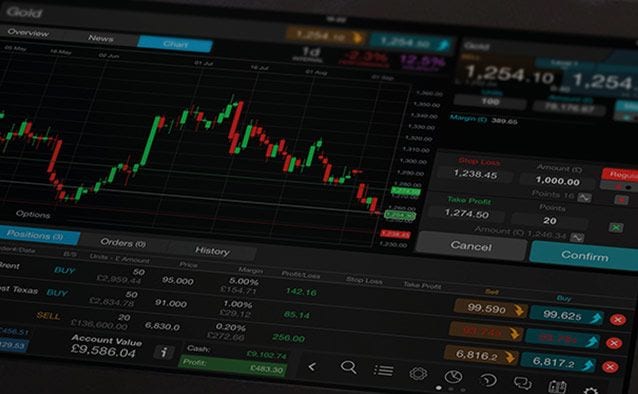 The strong rally in CBA's share price over recent months has helped support the overall index by offsetting the influence of more volatile resource stocks but channel resistance now looms
Since early April, CBA's rally has formed into a neat trend channel that may be useful for traders. Short term traders looking for levels to take profits are likely to have an eye on the top line of this channel. If the CBA chart continues to rally, the resistance now intersects between about $82.20 and $82.50 depending on how quickly we get there.
If the market does back off the top of the channel again, a pullback to the lower support line and 20 day moving average looks a definite possibility.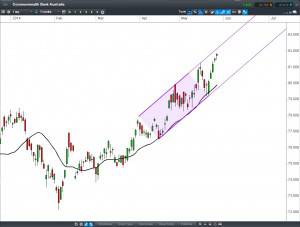 CBA CFD Daily
Click to Enlarge