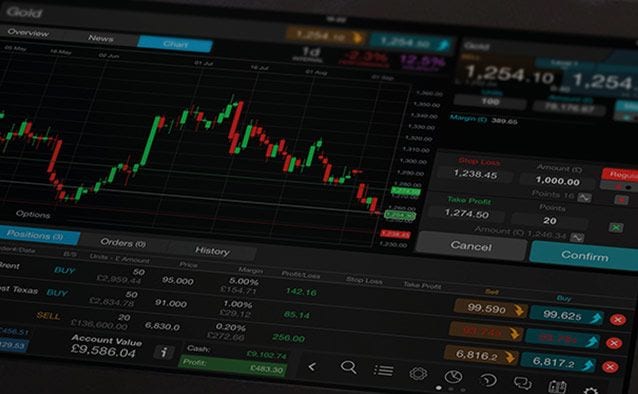 Bank stocks have been out of favour recently, partly it seems because investors have been chasing relative value in the big resource stocks, especially BHP. One of the key questions for the Australia 200 index had become how long yield starved bargain hunters were going to sit on the sidelines and watch bank stocks fall.
Today, might have been the day when bank bargain hunters found it impossible to hold fire any longer. As I write, banks, energy stocks and miners are all doing well and it's looking like a big day for the index.
One aspect of this is that CBA is rejecting a Fibonacci level. This suggests there's scope for this rally to go further, although to be convinced that this is more than a corrective rally,  I would personally like to see it get past the $96.69 peak. In the meantime though,  whether you are a seller looking for better prices or a trader looking for short term buying opportunities, Fibonacci analysis suggests that CBA might build further on today's rally.
The obvious support level  on the CBA chart is the dashed line across the February and March lows. Just above that though, is a less obvious "abcd" pattern where the cd leg is 127% times the length of the ab leg. This cuts in at $90.57 and the market stopped around that price yesterday. It looks as though this level is being rejected today with the daily candles now making higher lows and higher highs. This will leave yesterday's low as a minor trend low and turning point.
127% by the way is a commonly used Fibonacci ratio.
CBA Chart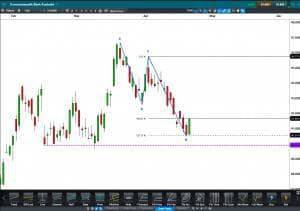 CBA CFD Daily
Click to enlarge