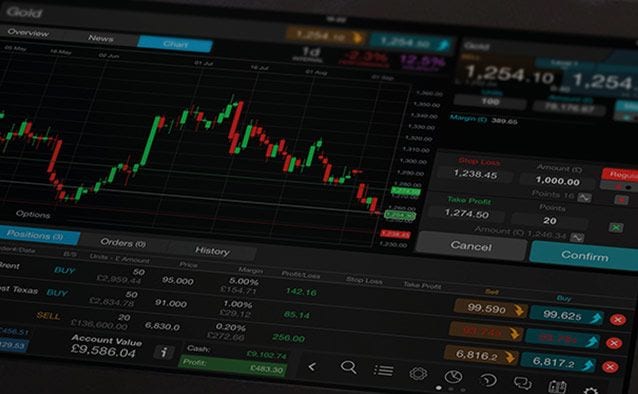 What a difference a month makes. CBA shares have rallied more than 12% from their mid-October lows. This puts them within about 1% of the July high and back to a solid PE multiple of around 15 times next year's earnings.
As CBA heads into the Murray Report on financial markets later this month, it's also back to a zone of chart resistance. Rejection of any of the 3 levels on the chart might signal at least a pullback
Yesterday, CBA peaked  at the first of these resistance levels in the form of the old trend line support. Above that is the previous high of $83.92. If that's broken then a 3rd level of interest could be the line across recent major peaks. This last alternative would actually be quite an optimistic scenario possibly intersecting around $87.
CBA chart resistance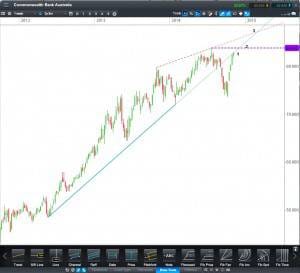 CBA CFD Weekly