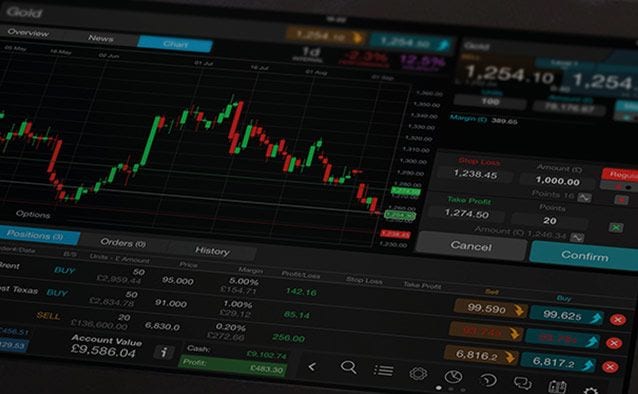 Caltex shares were in the news this morning with the company announcing some relatively minor changes to their petrol alliance with Woolworths. Possibly more interesting for chart based traders, was the large drop in the Caltex share price yesterday
This chart looks very different to those of energy producers. Caltex shareholders have done very well over the past 12 months as petrol refining margins have improved and the company has successfully converted its Kurnell refinery to an import terminal.
Yesterday was interesting though. It saw the largest red candle this stock has produced for some time. Caltex has recently had a number of broker downgrades, simply because analysts consider it's getting too expensive.
For chart followers, yesterday set up potential divergence between price and the Relative Strength Index (RSI). Price made a higher high but the RSI has started making lower highs. It also broke below support in another sign of weakness. This divergence was potentially confirmed this morning with the price chart making a  lower low.
Today's close may provide more insight into the immediate outlook. A weak close with a finish below yesterday's low, might be a sign that downward momentum is building. Of course, divergence doesn't always indicate a change of trend. Another common outcome is a period of choppy range trading. A stronger close back above the 20 day moving average today might fit better with that scenario.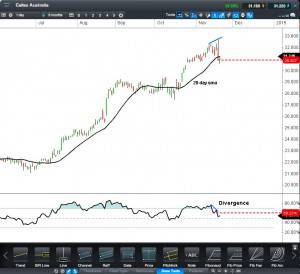 Caltex CFD Daily
Click to Enlarge