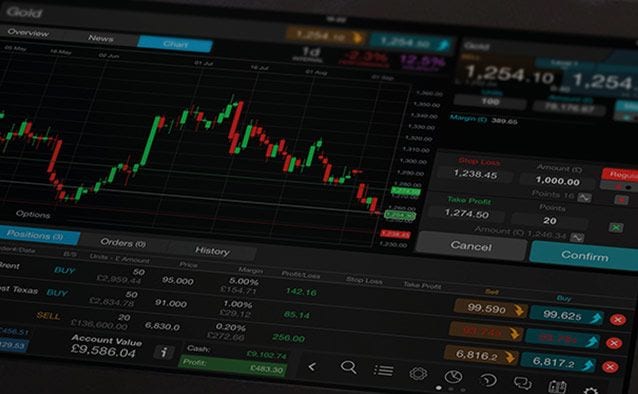 On the Weekly chart the CADJPY has been in a strong recent uptrend with higher highs and higher lows forming.  Overhead, the previous high of 101 (bold green line) is the next level of resistance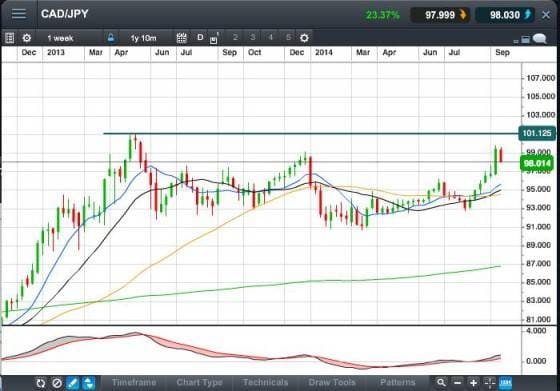 CADJPY CFD Weekly
Zooming into the most recent price action on the weekly chart below, the 101 level shows that a window of trading opportunity exists should the uptrend continue.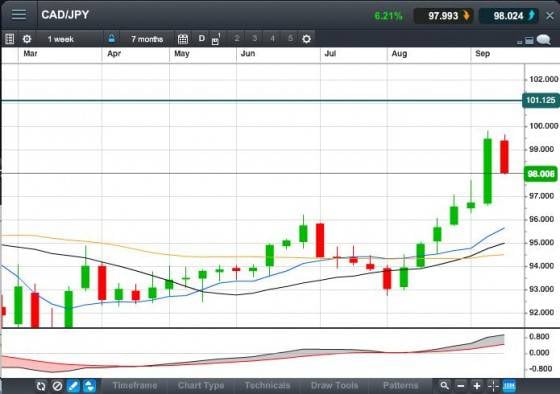 Notice how the 10, 20 and 50 moving averages are in the correct order and the MACD indicator demonstrates agreement with the uptrend.
In more detail, on the Daily chart below, the most recent price action shows a normal Fibonacci retracement of between 50% – 61.8% (taken from the most recent low to the most recent high) into the 'buy' zone between the 10 and 20 moving averages.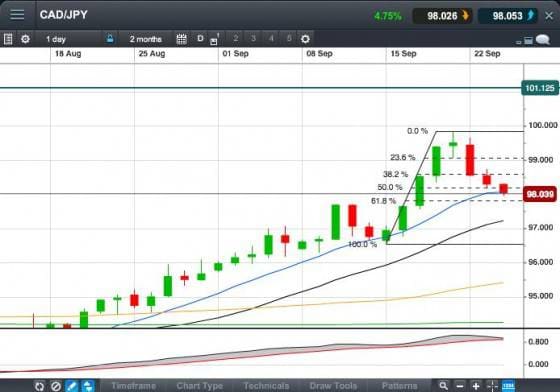 Today's price action should demonstrate the sentiment on this pair and, rather than predicting a move, it will be best to await confirmation of a return to the uptrend or a continuation of the retracement.
By watching the lower time frames ahead of the open of the European session in a few hours, the sentiment should be revealed.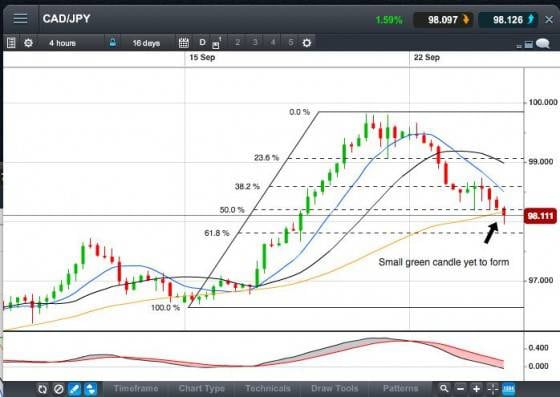 In particular I will be watching the 4 hour chart for a small green (bullish) candle to form.  After the close of that 'trigger' candle, I will look to trade long at the break of that candle's high, with a stop below that candle's low.
The failure of a small bullish candle to form and the continued breaking of the previous low (as is happening in the screen shot now) will invalidate the set up as the sentiment will remain to the short side with no trade set up likely.
Graeme Kennerley