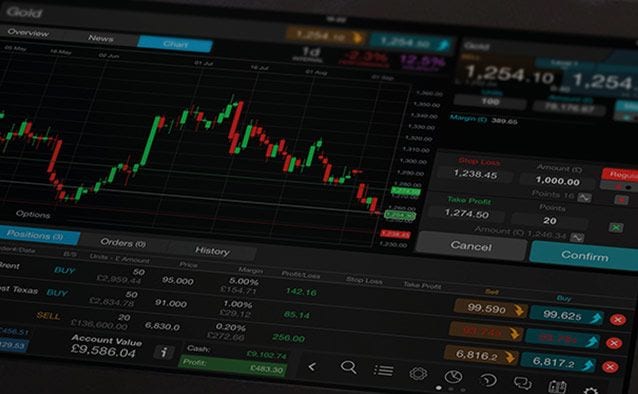 Property and mining services Group, Transfield staged a 70% rally after its results announcement in late August but has since retraced half of this rally.
The thing that catches my eye about this chart is that the recent down draft looks like an ABC correction that's making a low at a Fibonacci projection cluster area.
Elliot ABC Correction Pattern
I've labelled the potential ABC correction on the chart below.
Today's candle made both a higher low and a higher high. This left yesterday's low looking like it might be the end of this correction.
If that's the case, the correction will have ended at a Fibonacci cluster. This is a setup we often feature in the blog. It's based on the assumption that ABC corrections that do end at a Fibonacci cluster have a decent chance of signalling that the longer term trend is back under way. From a practical strategy point of view, this provides a chance at a decent profit potential with a relatively close stop loss.
In this case the Fibonacci projection cluster assumes that the leg down from "B" to "C" will be:
127% times the length of the swing down to "A" and
161.8% of the correction from "A" back to "B".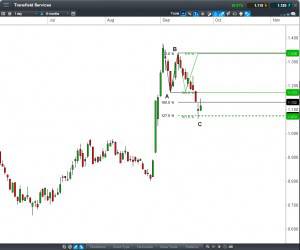 ABC Correction Pattern - TSE.ASX
Trade Entry Strategy
While this set up looks to be taking shape, a close above yesterday's low would give more comfort that a significant trend change might be under way.
On that basis, one approach to entry strategy would be to buy only if there is no move under Monday's low AND there is a daily close above Monday's high.
Traders following a tactic of quitting a position as soon as a strategy can be said to have failed,  would place the initial sell stop loss order just under the low at "C".