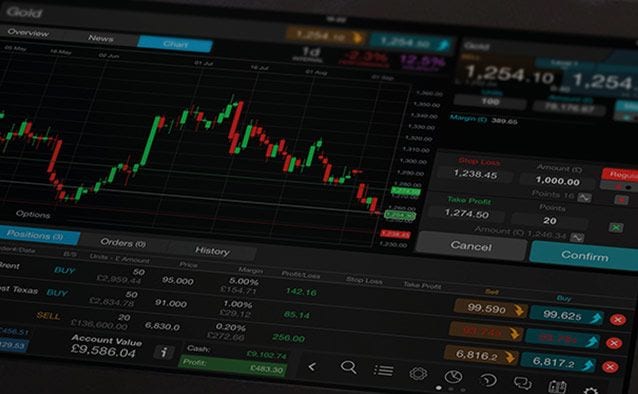 FX markets have run hard recently. Here are a couple of chart resistance levels that might prove useful for reversal traders leading into the Scottish secession vote and Fed meeting next week
The trends leading up to these resistance levels are pretty powerful. They look like the kind of situation where it might pay to wait for the resistance to be actually rejected by forming a trend peak around these levels before triggering sell positions.
Sell the Fed
The US Dollar rally might look a bit premature  if Janet Yellen comes out with one of her hallmark dovish statements next week. Not saying she will, its just looks where the risk lies after the big rally leading into the meeting
USDJPY is heading up to what could be the resistance of a potential wedge style pattern. Rejection of this resistance zone could see a return to support levels .
I've shown this on a weekly chart to give a big picture look but from a practical point of view, shorter term charts like the daily might be more useful for determining if the resistance is being rejected by a trend peak.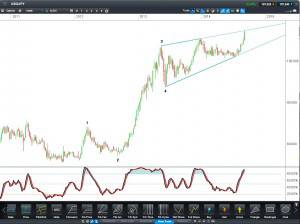 USDJPY Weekly
Click to Enlarge
Buy the Scots
Of course, buying the Scots involves selling the Pound. They don't have their own currency yet.
If the Yes vote on Scottish secession gets up, or even if there are some last minute nerves heading into the vote on Thursday night (Australian time), the GBP could come under pressure.
In those circumstances, this GBPAUD resistance might prove useful. Old support and the 55 day moving average make up potential resistance on the daily chart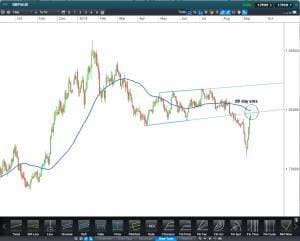 GBPAUD Daily
Click to Enlarge