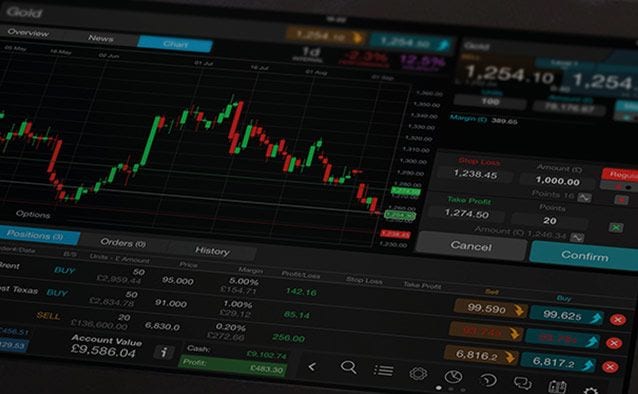 Trading and investment strategy doesn't have to be complicated. After all, markets can only go up, down or sideways. While every trader should have their own plan, there are broad principles that can inform even the most detailed trading approach.
The interplay of two key themes - growth and central bank stimulus (withdrawal), are likely to drive markets for months and years to come. This has clear implications for both traders and investors. Under these conditions, the potential for significant sentiment shifts, and therefore market swings, is high. I've argued before that the rewards under these conditions will go to active investors - those who pick individual stocks, and are ready to buy when a favoured stock is low, and then take profit on up moves.
As a simple illustration, here is the weekly BHP chart: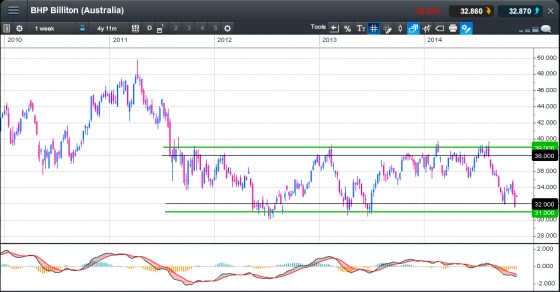 Over the last three years, BHP has traded a range, broadly bounded by $31 and $39. Buying below $32 and selling above $38 is a strategy that is now offering a third opportunity to go long the world's largest listed mining stock. For active investors, the bell is ringing on BHP. Traders may look for signals under their own plan. While past performance is not necessarily a guide to the future, looking for buy entries around current levels may prove profitable, especially for swing traders.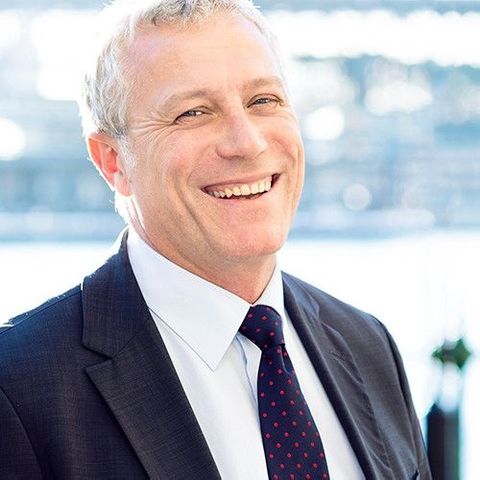 Michael McCarthy