By Tamar Mehr
The road to Brexit seems to be paved with ever more complications. Political pressure has increased on the UK government led by Theresa May, after her support partner - Northern Ireland's Democratic Unionist Party - rejected what was thought to have been a done deal on its special status post-Brexit.
Regardless of the fundamental forces arising from the Brexit vote last year and how it has affected the Great British Pound since then, as a technical trader, I look to the charts for guidance. The technical indicators currently points towards further strength in the GBP.
One of my favourite FX pairs at the moment is the British Pound against the Kiwi Dollar. Let's start with the higher timeframes to assess this market for potential trading opportunity.
On the monthly chart, after finding support at the 1.700 level, the market has begun to move and is now in a confirmed uptrend. After clearing the resistance level of around 1.900, the market continued higher to confirm a new higher high, with the next strong S/R level of 2.00 coming into view.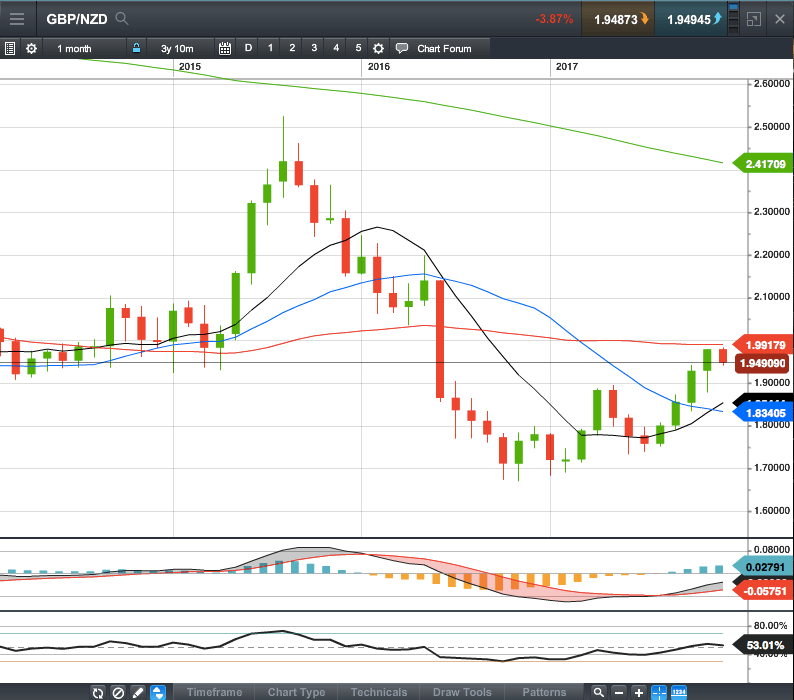 Moving to the weekly chart, which is also in a steady uptrend, the 10, 20 and 50 period moving averages are fanning and in the correct order. We also have agreement for this upward move from the momentum indicators, the MACD and the RSI.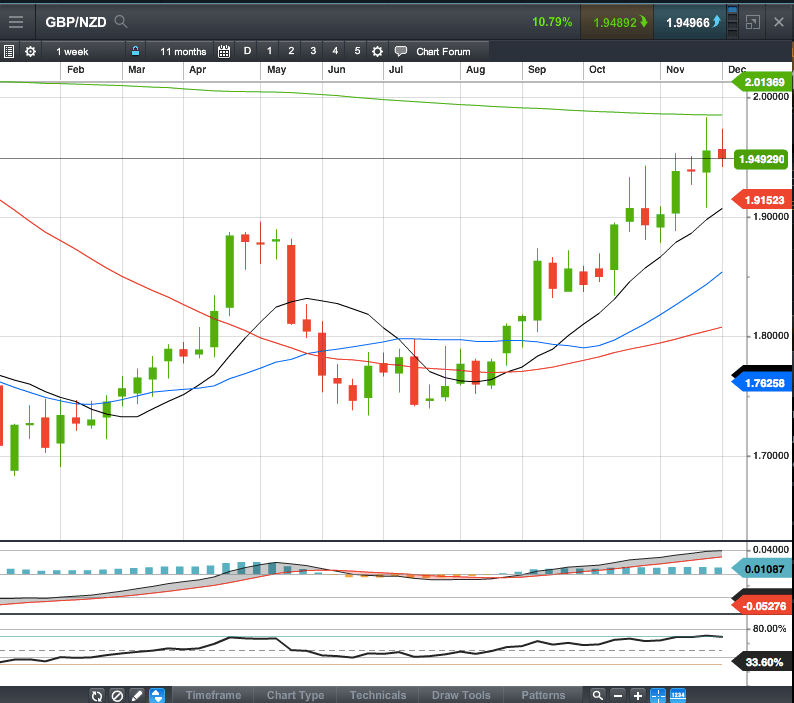 Turning our attention to the daily chart below, here too we have a confirmed uptrend with the moving averages in the correct geometry and convergence on the indicators. On the way up, price formed a minor resistance level around 1.945. Price has recently broken through this ceiling level and now retesting it from above which is also located conveniently in the moving average buy zone, which is the area between the 10 and the 20 moving averages.
Let's now add the Fibonacci retracement from the previous low to the latest high, and we'll see that this level clusters with the 50% retracement level.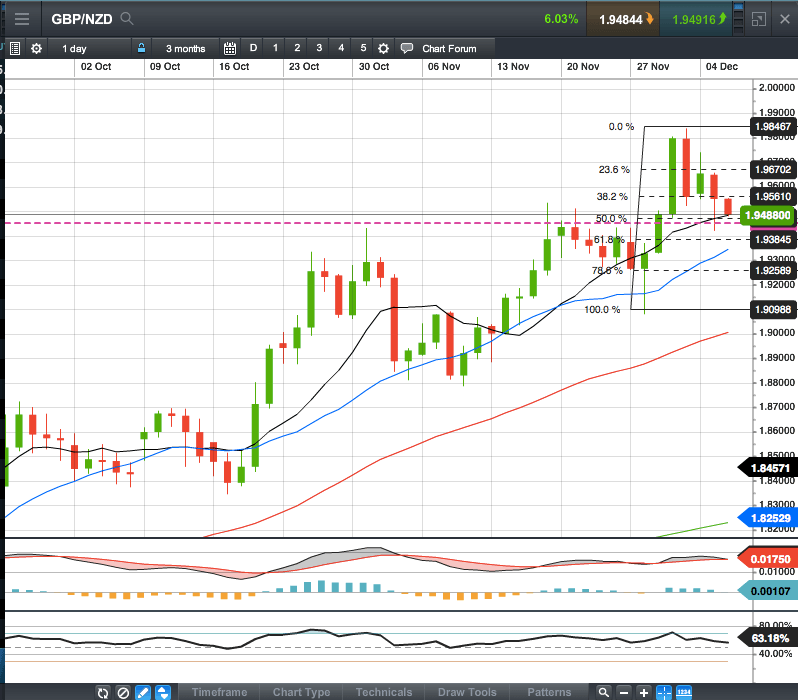 I have identified an area with several technical ingredients clustering together and also have confirmation of the direction from the higher timeframes. Now I am waiting for a trigger candle to base my entry on. I am looking for a clear signal that the buyers are indeed coming back into the market, in the form of a small candle in the buy zone.
So as we can see from the long-term trend, the latest Brexit political turmoil affecting the Pound could generate potential trading opportunities in the direction of the higher timeframes.