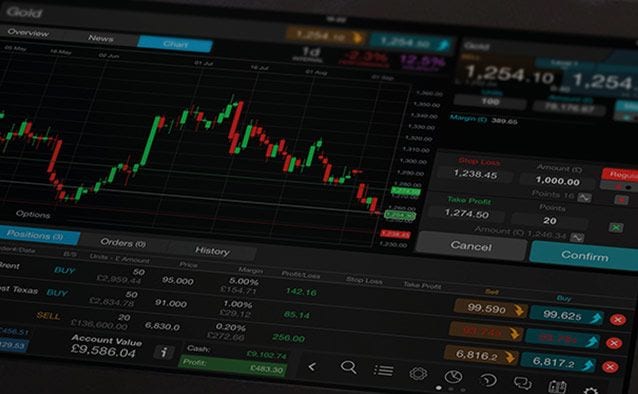 Many analysts believe that Saudi Arabia views a US oil price of $US 70-$85 as being about right. This is low enough to support world growth but high enough to achieve good profits for low cost producers. It has the added advantage of being too low for many alternative energy projects.
If history is a guide, Saudi will look to prevent prices staying under $70 for any length of time. They will seek to do this by cutting Opec production levels. Traders start to get wary about further downside as the oil price approaches the lower part of this range.
US crude had a low of $77.34 on Friday but finished sharply higher as a potential hurricane developed off Miami.
$77.34 is a potential Fibonacci reversal level. Price is also under the lower Bollinger Band on the weekly chart increasing the significance of this potential reversal point.
Theory
Major downtrends often have a 5 swing structure.
After a 5 swing decline, a significant corrective rally can follow.
A common technical trading strategy is to use Fibonacci projections to identify points that might identify the end of a 5 swing move.
If price stops at a Fib projection level, a typical trading strategy is to buy with a relatively close stop loss if the strategy fails.
The Set Up
The decline from $106.06 has so far followed a 5 swing structure.
If Friday's low is confirmed, price will reject a Fib projection cluster zone.
This Fib cluster projects that the swing from 4 to 5 will be:
38.2% as long as the move from "0" down to "3" and
161.8% times the correction from "3" back to "4". This 2nd projection is known as an "external retracement"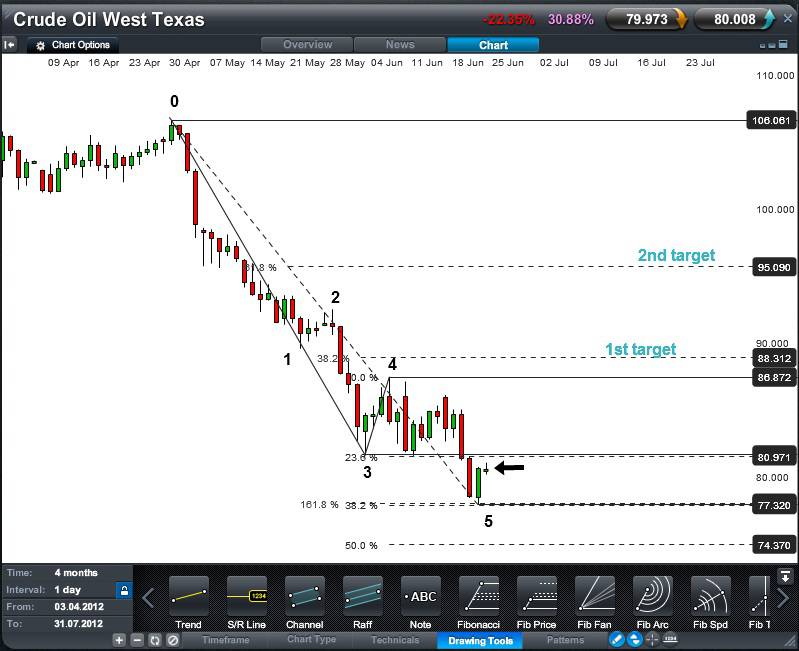 Crude Oil West Texas CFD - Daily. Source CMCMarkets Tracker
This potential set up is is happening when price is under the lower Bollinger Band on the weekly chart. This fits with the strategy of using Bollinger Bands on higher time frame charts to help select better probability set ups.
Price was last below the lower Bollinger Band on the weekly when oil bottomed in the mid 70's on 2 separate occasions last year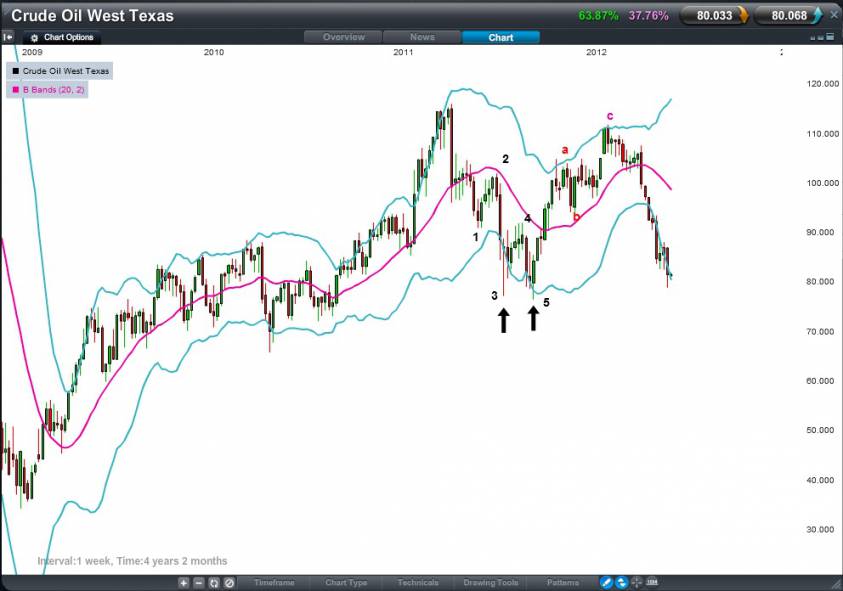 Crude Oil West Texas - Weekly. Source CMC Tracker
Strategy
Different traders will have different strategies for  this kind of set up. One typical approach would be:
Entry
Assuming price stays above $77.34 buy on the first daily close above Friday's high.
Initial Stop Loss
Place a sell stop at 77.29 (i.e. just behind Friday's low)
Profit Objectives
Sell half the position at around 88.30. This represents a 38.2% retracement of the move down from 106.06 to 77.34
A target for the 2nd half of the position can be identified using Fib projections from the swing structure in any rally that develops. If this can't be done, the 61.8% retracement level is used for the 2nd target
Cheers
Ric