No, it's not a verse in a Midnight Oil song (ex-MP Peter who?). James Hardie (JHX) shares broke to an all-time high yesterday following its full year report and the announcement of a US $100 million buy back. From a technical point of view this puts JHX in blue sky territory.
Although headline profit fell, when one-offs and sold businesses are stripped from the comparison the underlying operating profit shows a healthy 10% gain in constant currency terms. JHX is not the Blue Sky Mining Company of the song, but lower than expected asbestos claims did contribute to a better bottom line. This more than somewhat offset the negative impact of a higher USD.
However, the combination of above average profit growth and a buyback could see further substantial share price gains. While JHX remains above the previous high at $20.04 it's happy days for shareholders.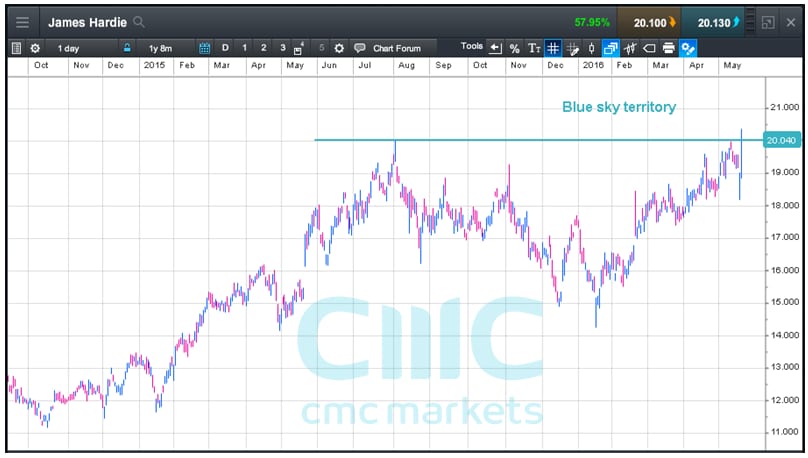 This post also appears at Business Insider, as part of "6 things Australian traders will be talking about this morning".