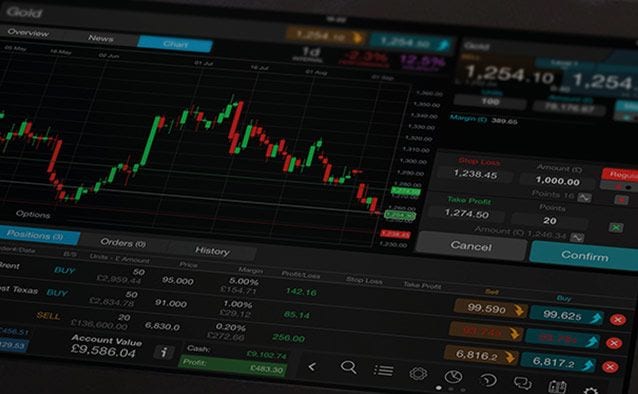 It was a great day at the office for shareholders in Carnarvon Petroleum. It rallied 200% after today's announcement of a major Australian oil discovery. Congratulations to all concerned
The ability to easily access trading opportunities in major markets around the world is one of the big pluses of CMC's platform. If you think laterally this can often open up trading opportunities that aren't available via traditional markets.
With that in mind and not being fortunate enough to own Carnarvon Petroleum,  I've just checked out the CFD chart of US oil stock Apache Corp. It's  the major player in this discovery. Apache owns 40% and will be the operator of any production facility that's ultimately developed.
For those not familiar with today's news, estimates are that this is a major find. There may be 300 m barrels of oil involved with up to 60 million being recoverable. That said there's a long way to go in these situations. More drilling to be done and ultimately the long slog and major risks of putting an offshore facility in place.
I'm not familiar with Apache's numbers and I don't know how significant this discovery may be to their overall reserves or future earnings prospects. But I like the look of the chart and its going on my watch list for a potential sell opportunity.
Apache had a peak to trough rally of 35% over 5 months to July. To my eye it looks like a trend that has either completed or is in the process of  completing a 5 swing advance.  Price is still a long way above the 200 day moving average.
A rally on the good news from here could create say a head and shoulder; wedge or similar reversal pattern. That's not a prediction, just a possibility I'll be  keeping an eye on. I'll post a follow up if things do pan out this way.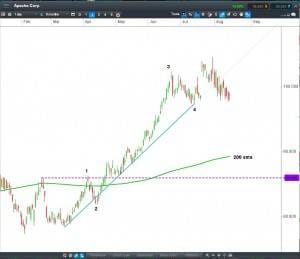 Apache Corp CFD Daily