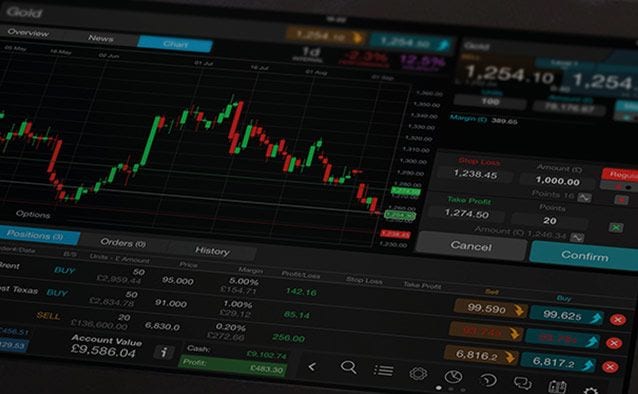 It's nice to be able to write about the biggest company in Australia every once in a while. On my travels through chart land last night I found this one - and even though I don't see flag patterns nearly as often as things like triangles they are pretty clear to spot when you find one in front of you.
The flag (in a similar fashion to the pennant) is essentially a resting phase that happens after a sharp upward movement in price. Normally by 'sharp' it is suggested that the movement should be near vertical because it's this that forms the 'flagpole' for the flag to be attached to.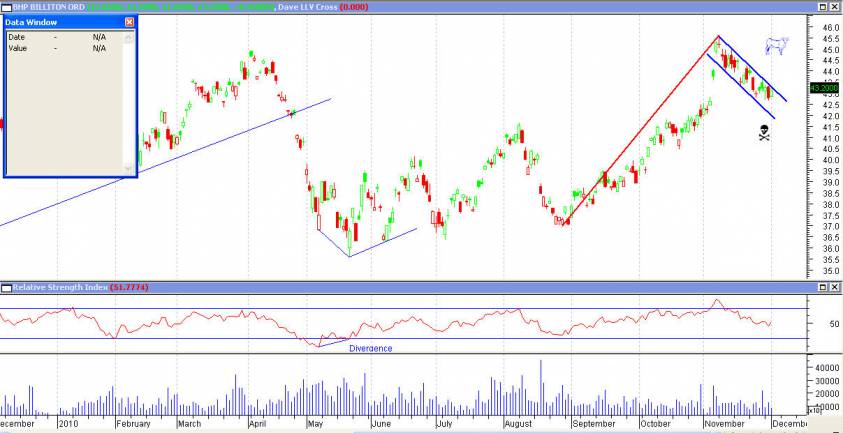 A flag is a pattern that only works as a continuation. In Thomas Bulkowski's book 'Encyclopedia of Chart Patterns' he suggests that 43% of breakouts will see a throwback occur and that these tend to hurt performance so this is something to be aware of.
When looking at potential profit targets with this type of trade its typical to measure the height of the movement leading into the pattern and then extrapolate this out from the breakout point - in this case the likely measurable trend leading into the pattern starts at the low of $40.46. Like most other patterns of this type you can choose to place your stop close (just on the other side of the breakout) or further (on the far side of the pattern). As always the closer you place it the better the risk/reward but the greater the chance of a whipsaw occuring.
You can follow Ric and me on twitter at RicCharts and DaveCharts respectively or follow us on the blog by putting your email address in the subscription area.
All the best,
Dave.