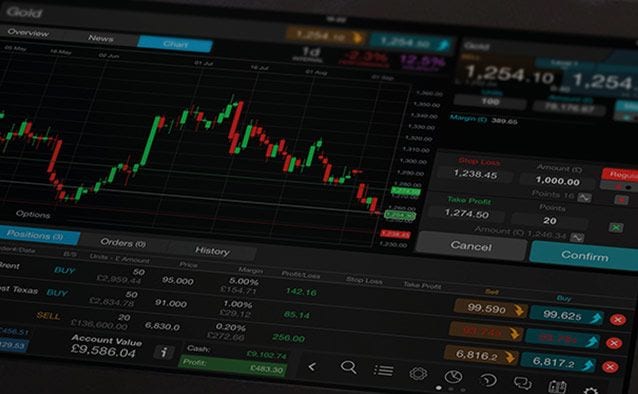 I posted a Gartley set up in this stock that was stopped out a while ago. Now it's back on the radar.
On Sunday, the Australian Government announced a package of reforms designed to increase competition in the banking sector. These reforms have been anticipated for a while and Bendigo as one of the leading "second tier" banks seemed set to benefit.
However, so far this morning it's been a case of buy the rumour, sell the fact with BEN down 1.5%.
The chart below is current to Friday. A close below 10.20 today would confirm an M reversal bearish reversal using Bollinger Bands
In this set up,the Bolllinger Bands are indicating weakening momentum. The first peak in the M is above the upper band showing strong momentum. However, the 2nd peak is below the band suggesting weaker momentum. This decline in momentum often comes before a change in trend
Entry would be on a close below Thursday's low.  If there is a set up the initial stop could be placed just behind the most recent trend peak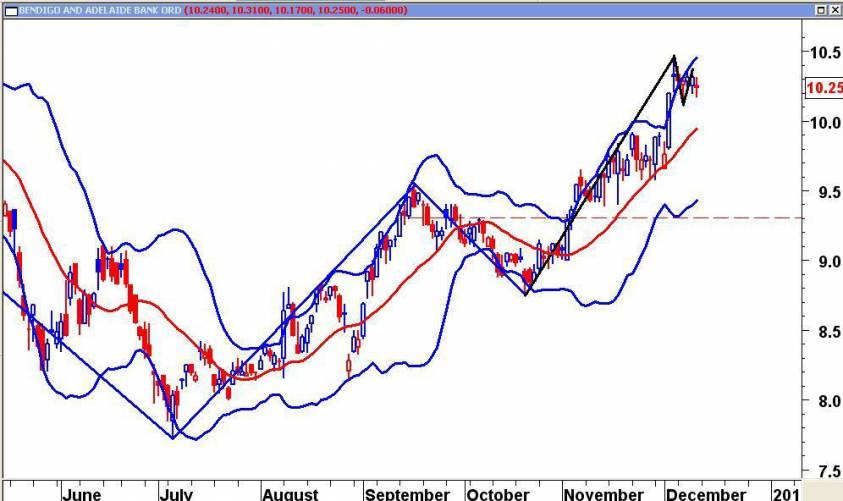 You can follow Dave and I on DaveCharts and RicCharts respectively
Cheers
Ric