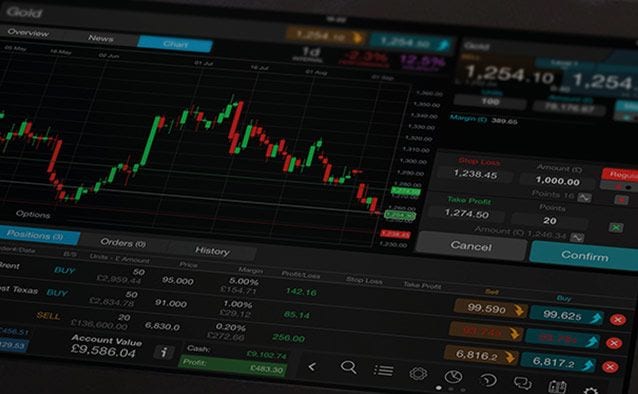 Major bank shares were smashed yesterday on reports of a pending government announcement of a deposit insurance levy. Given the 50% plus rally in share prices since mid-2012, is this simply a short term blip or the end of the rally?
Here's the big picture:
Australia 200 – Financial Services - weekly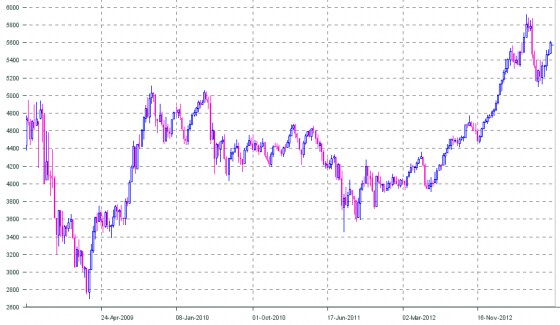 It's easy to see why investors may be getting nervous about elevated share prices. This index does include all 34 financial services companies in the Australia 200 index, but the sheer size of the big four banks mean that it essentially a picture of their prices.
Investors and traders by definition have different aims. This means their interests diverge at times. Looking at the share price falls of the major banks after yesterday's news, investors and traders may take very different approaches.
To be clear – the fundamentals for banks are largely unchanged. A deposit insurance levy will barely hit banks' bottom lines – the costs are very likely to pass straight through to customers, and an explicitly insured deposit base is a positive for customers and the financial industry.
Secondly, for investors the main reason for holding bank shares is still supportive – dividend yields still look attractive when compared to lower interest rates. This table shows the past and estimated dividend yields at yesterday's closing prices: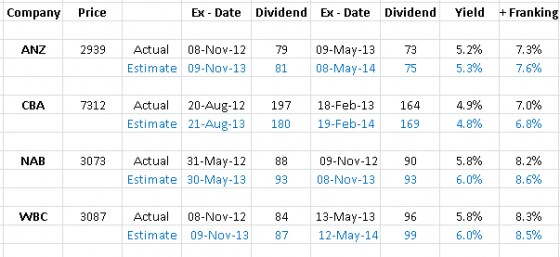 It appears there is no cause for alarm for investors – these yields (if sustained) make it simple for investors to ride out any share price storms.
Traders focused on the next 12 days, rather than 12 months, may take a different view. While not supported by the fundamentals, headlines may spark more panic selling. The charts give support to the idea. As an example, here's ANZ:
ANZ – daily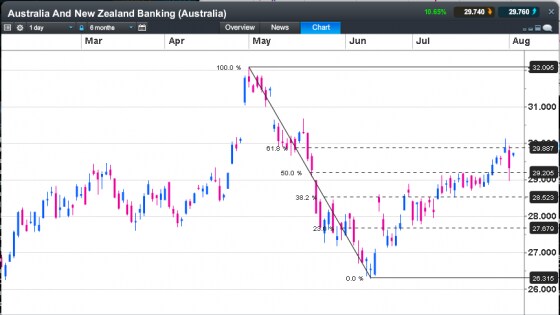 Note the way the share price turned at the 61.8% point. This could be construed as a corrective rally in a new bear market. If this is the case a test of the recent low at $26.30 is on the cards. For this to occur, at least some investors must panic – not rational behaviour, but not unprecedented either.
Naturally, as financials make up around 45% of the index, this has implications for the broad market. Today's reaction to the mini-budget announcement and bank share price moves over the next few trading days could set the tone for the month.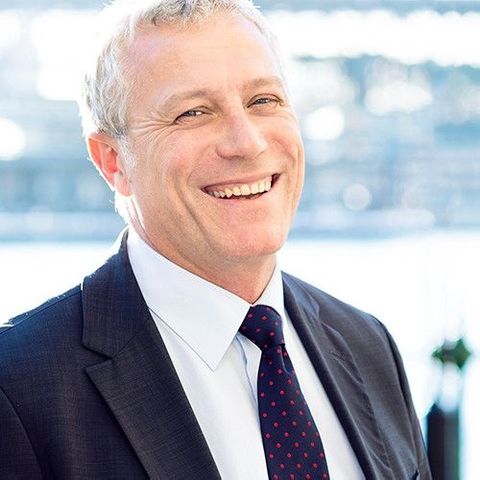 Michael McCarthy