Short selling of stocks is an important feature of a high functioning and liquid share market. Since the GFC, ASIC requires all short sellers to report their positions, and publishes the total short position in each stock. Investors and traders can gain insights about potential market moving action by monitoring changes in the reported short position.
This Westpac chart shows the possible impact of short selling. In the week beginning 26 Sep, the reported short postion increased from $2.3 billion worth of Westpac shares to $2.6 billion. The following week the short position fell to $2.0 billion. In these weeks, short sellers may have driven the market - down as they shorted, up as they bought back: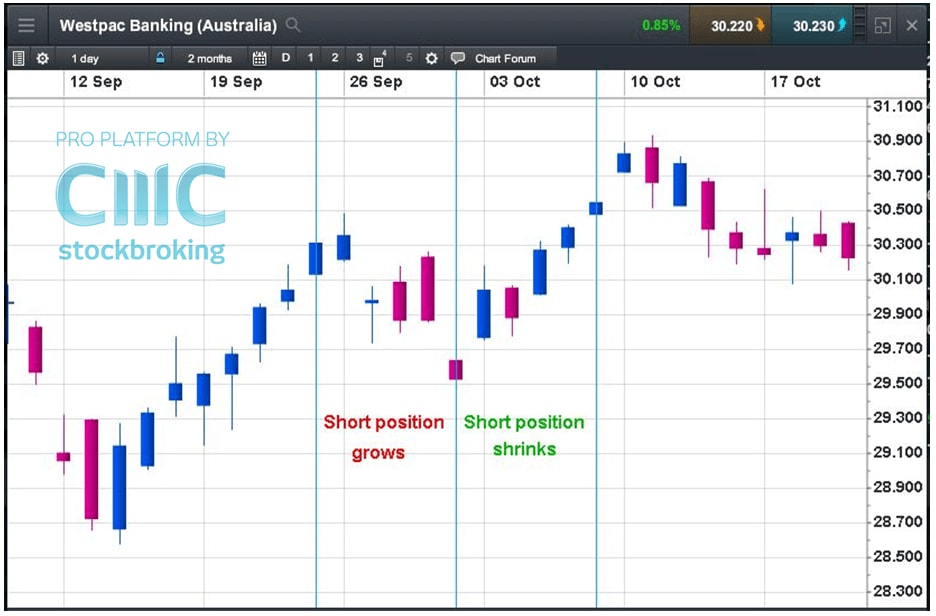 Each Thursday on SKY Business (Channel 602) after market I look at the most shorted stocks by two measures - percentage of stock on issue, and by dollar value. We then examine the implications as a panel, highlighting changes and potential big movers. Last nights's most shorted by percentage (top) showed an overall reduction in short positions. This is also impoartant, and could indicate a positive shift in sentiment.