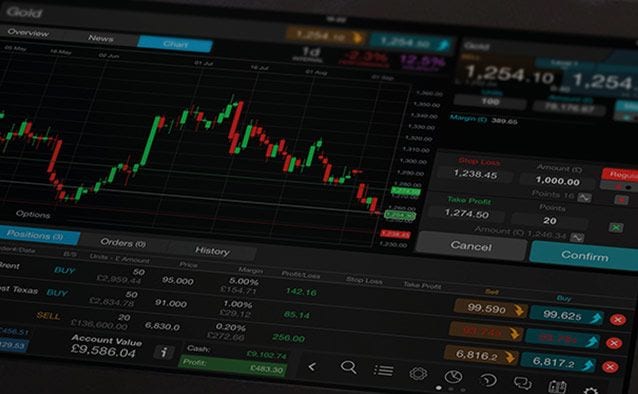 Hi everyone,
I've posted some commentary on this morning's market outlook together with thoughts on the daily and hourly Australia 200 index charts.
Quiet Open Expected in Local Market
The Australian market is expected to be relatively subdued at the start of what may be an important week for investors.
Over the past week, markets have been positioning themselves to reduce the risk of being caught on the wrong side of any upcoming initiatives that may improve the situation in Europe. This is also reflected in the bond markets which have seen a significant drop in Spanish and Italian bond yields.
Markets will be encouraged this morning by news that new Italian Prime Minister Monti has won cabinet approval for a package of initiatives designed to improve both government finances and overall economic efficiency. These include measures to improve the efficiency of the tax system by requiring all transactions over €1000 to be electronic. Measures such as this aimed at reducing the black economy may not only improve revenue collection but be seen as improving fairness both within Italy and between taxpayers in the wider Eurozone.
Although markets rallied hard last week, the ASX 200 is still well below key technical resistance around 4450/ 4500. While this leaves some scope to the upside, investors may be reticent about pushing the market through that level unless there is positive news from this week's European leader's summit. This would require measures that not only have the capacity to reduce contagion risk but also have a realistic chance of being agreed and acted on.
Tomorrow's Reserve Bank meeting and Chinese economic statistics due on Friday both have potential to shape near term investor attitudes to the share market. The RBA's choice tomorrow will be either to respond pre-emptively and participate in last week's coordinated central bank action with another rate cut or to hold off leaving more firepower for aggressive action if the outcomes from current European negotiations are poor.
Markets will be watching China's economy closely for signs that weakening international demand for China's exports may be leading to something worse than a soft landing. On the other hand a soft landing scenario in which moderating inflation leading to a more sustainable inflation outlook would be a positive for the Australian resource sector. Major statistics on the Chinese economy are due for release on Friday.
Daily Chart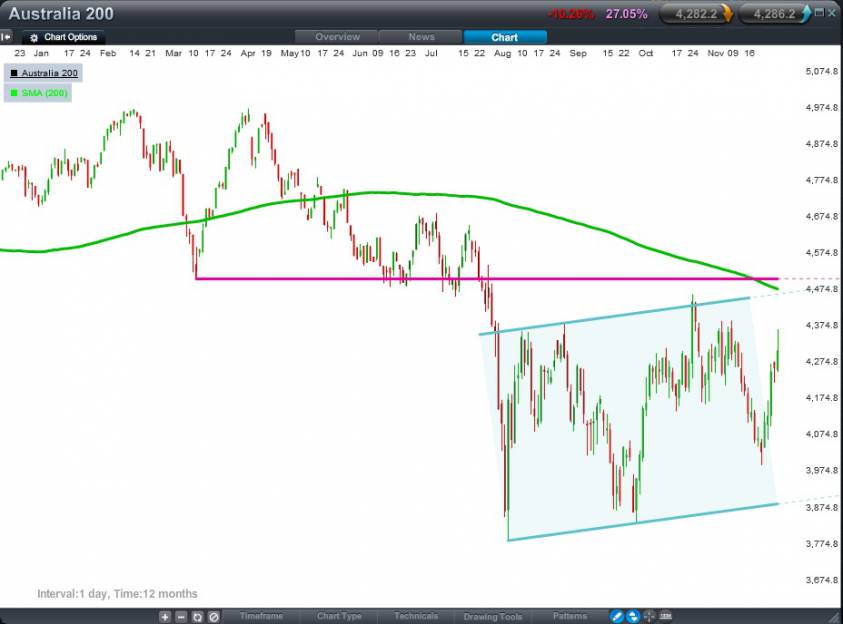 Since rallying off the low in early August the Australian market has so far appeared less convincing technically than the US S&P 500 which we have also been following in the blog. After just establishing a recent high in late October, price fell back through the early September peak. This "overlapping" behaviour is characteristic of weak trends and this one has formed itself into a gently sloping channel as drawn on the chart.
The 4475/4500 area looms as quite significant resistance at this stage, represented by the top of the channel, the old support area (pink line) and the 200 day moving average ( green line). A clear break through this may represent a bit of a statement regarding the market's assessment of Euro debt contagion risk
Hourly Chart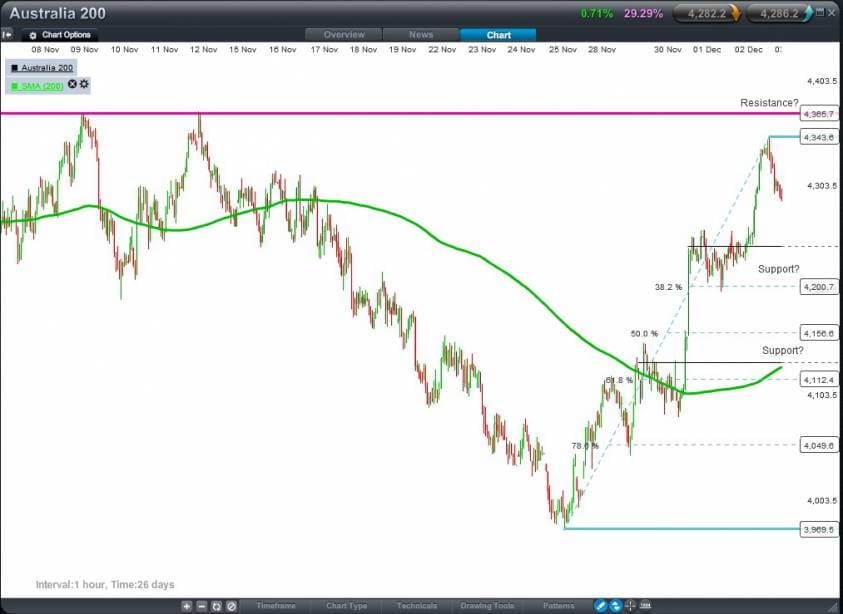 Last week's rally shown on the hourly chart makes a nice contrast with the bigger picture daily chart. Here we have a strong impulsive up trend where recent corrections have not overlapped under previous peaks
This is the sort of situation where some traders will be looking for corrections as an opportunity to re-join this trend perhaps getting set for an assault on the 4475/4500 resistance on the daily chart. It's very early days but I've pencilled a couple of potential support zones on this chart. The green line is the 200 period moving average
Cheers
Ric