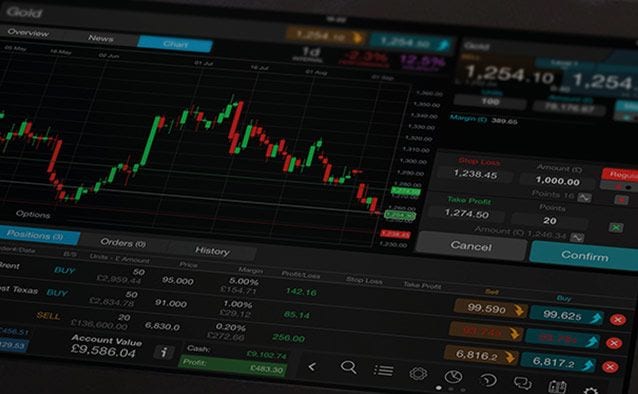 In overnight trading, US markets broke through previous resistance levels. Naturally, given the size of the US economy and market, this positive action is likely to drag all share
markets higher. Australian investors are on alert, as the Australian 200 index approaches a key break out level, less than 2% above the current market. The daily chart of the US SPX 500 from the Tracker platform illustrates the importance of last night's moves: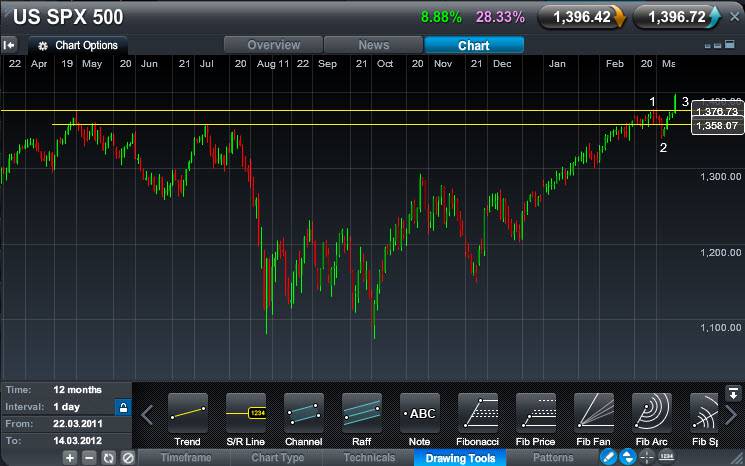 There is a series of previous highs between 1,355 and 1,377. The index has flirted with the level over the last fortnight, and last night convincingly smashed through. The 1,2,3 formation (or "Ross Hook") illustrated on the chart gives added confidence that this is a real break out, as does the fall of the Volatility Index (VIX) to 14.8%.
The Australian market has traded sideways since October last year. Fundamentals are supportive of higher levels – the trailing price to earnings ratio is 14, the forward P/E is under 13. Another way to look at the market investment proposition is the dividend yield – currently 4.8% for the index.
The daily chart shows the technical hurdle the Australia 200 must break to enter an uptrend: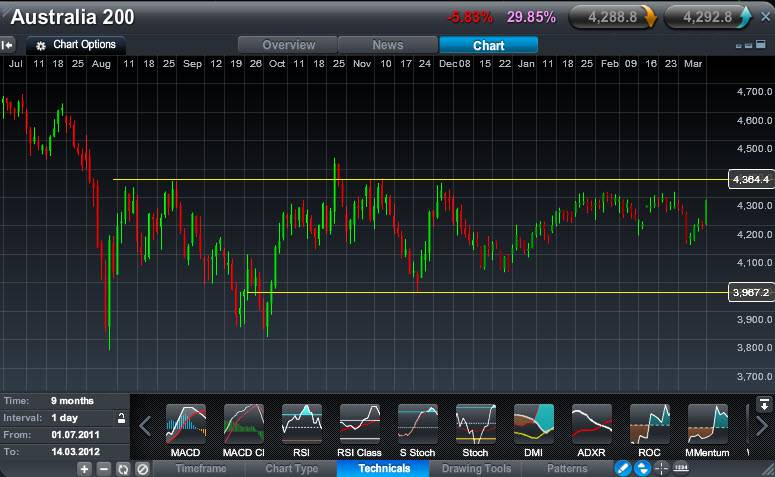 Trading through 4,365 represents a break out, confirmed by moves above 4,410. Traders and investors looking to stay ahead of the market are contemplating buying today, ahead of any such moves.
The local market has underperformed the US over the last 9 months, adding to a case for "catch up". This may have some traders nervous about today's action. THE AUDUSD may provide guidance here – trading below U$ 1.05 at 6 am, it has rocketed half a cent higher in the subsequent two hours.
The four hour chart from CMC's platform gives me today's trade levels: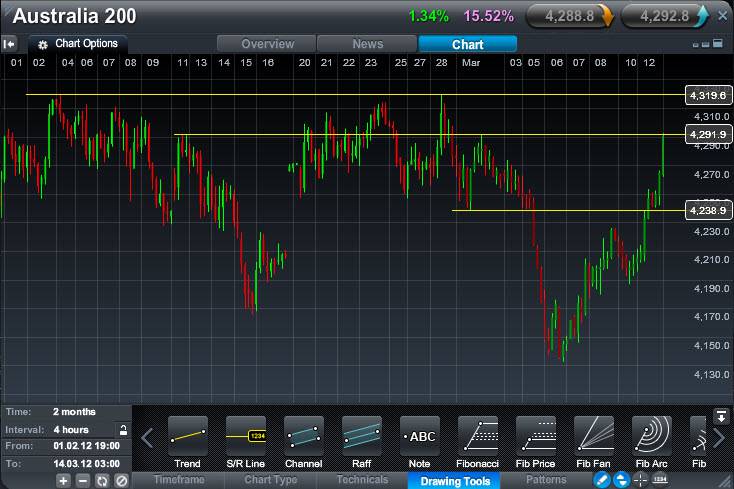 This gives me a number of possible entry points today. I'm likely to:
BUY Australia 200 on an opening above 4,292.
BUY Australia 200 on a pullback to 4,240.
BUY Australia 200 (or add to longs) on a move through 4,320.
Michael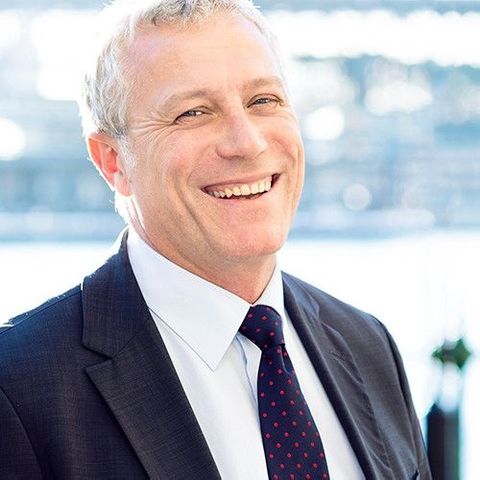 Michael McCarthy