From Trade with Precision:
Well it is lovely to see some strength coming back into the Aussie this week and I am not just talking about rugby! I hear a rumour from an analyst friend of mine that has tracked how the French Franc would look if crossed with the Aussie had they not changed to the Euro. The pattern resembled something similar to a crying sad faced man wearing a blue scarf.
All jokes aside I am seeing strength back into the Aussie currency at the moment which has me exicted about trading it once more. Take the chart below on AUDCHF as an example. I see a clear series of higher lows and now higher highs on the daily chart, I also see that it has broken through a level of significance which is 0.8400. My plan is a simple one – trade pullbacks into 0.8400 to the long side.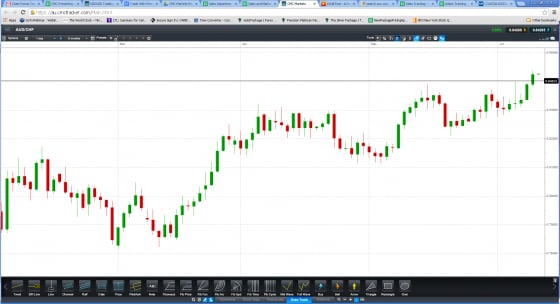 The next chart I am looking to for opportunities is EURAUD which of course is on the flip side of AUDCHF with Euro weakness and Aussie strength recently. Here I see a clear series of lower lows and lower highs after the 1.4600 level has been broken which for me suggests looking for trades to the short side to join the momentum. My plan here is to look for pullbacks to trade around 1.4500 or if it moves higher 1.4600.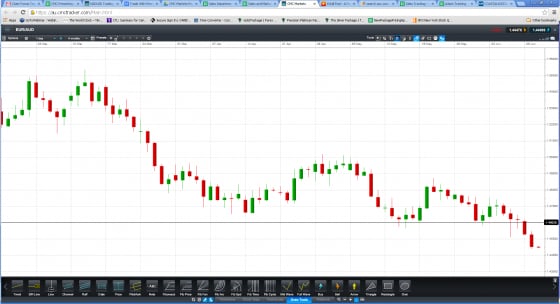 Finally I have AUDJPY on my list. This Aussie cross has a lovely looking weekly chart with a clear rejection and bounce off an old resistance now support level of around 94.50. I see no reason for AUDJPY to falter from its progression on the weekly so therefore I am looking for trades to the long side.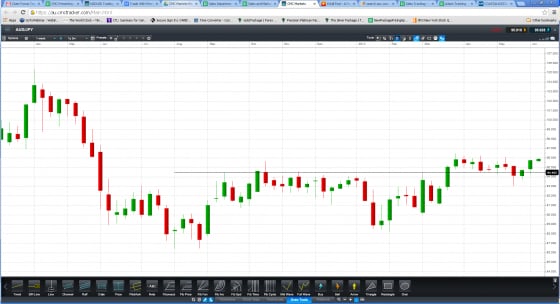 Now I am going to quote from a great man sadly taken too soon "wise men say only fools rush in". Thanks Elvis. These words are ringing in my ears as I look for long trades on AUDJPY simply because I see potential resistance at 96.00 as shown on the daily chart.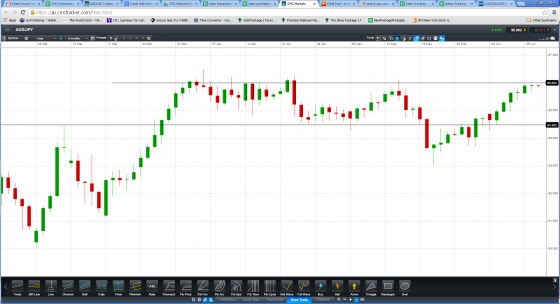 I am taking the words from Elvis and creating a trading plan around it. I am only looking for long trades should 96.00 be broken to the upside. I will happily look to be a buyer on a pullback to 96.00 but until it has been broken convincingly then I will be no fool.
As a parting note and something I consider to be of upmost importance when trading I will be considering my risk levels and exposure to the Aussie dollar. It would not be uncommon at all to see 2 or 3 of the Aussie crosses or pair's line up very similar opportunities at the same time. When I trade I look to risk a certain % on each trade so if I was to say get long AUDCHF and then get short EURAUD I would essentially be carrying double the % risk because both trades need Aussie strength. Keep this in mind when trading and have a great week!