After a few hours trading on Monday, early signs are that markets not going to get too defensive about the Australian election.
It's a difficult event to build into pricing.  Firstly it could be some time before the result is known. Second it's far from clear at this stage whether a hung parliament will actually deliver any "market moving" changes in policy setting.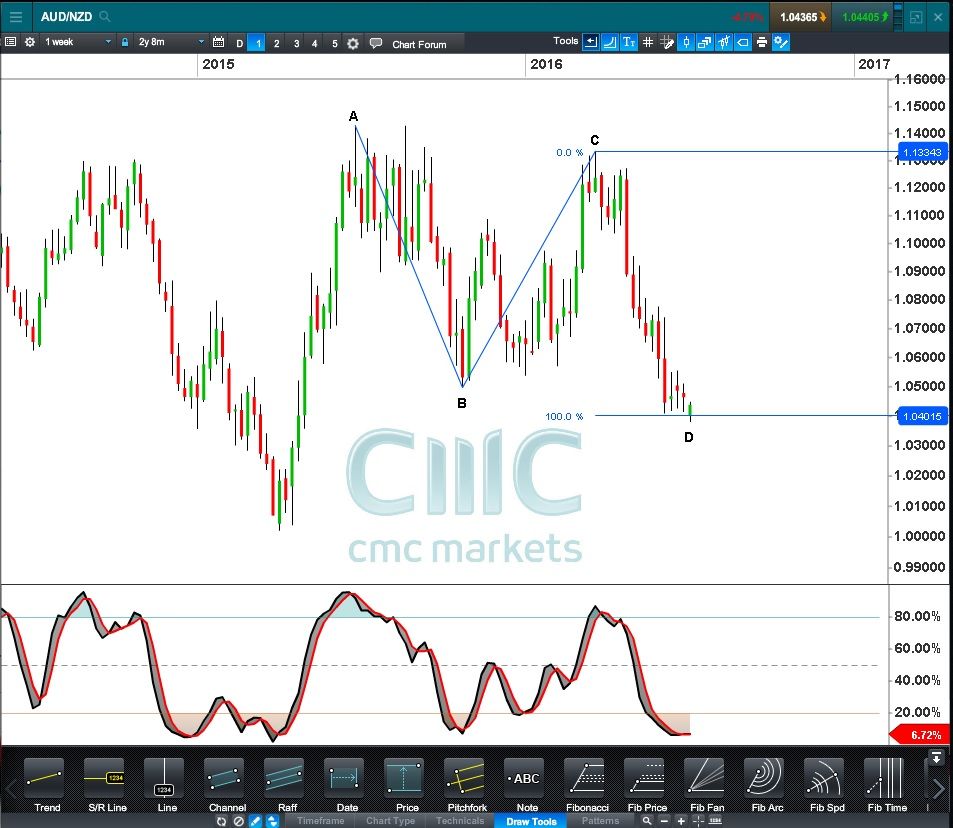 The election result saw the Aussie Dollar weaken briefly to a big picture AB=CD level this morning. Here the swing down from the March high is the same size as the AB swing in June/October last year. It's pretty common to get a decent bounce from these harmonic levels. If early jitters on the election continue to relax, we might just get such a bounce
RBA Meeting:Tomorrow's RBA meeting is the other big event looming for the Aussie/Kiwi exchange rate.  The market is currently pricing little chance that the RBA will cut rates tomorrow.  However, it may pay to wait until after the meeting in case they spring a surprise.
As things currently stand, markets are pricing a 56% probability that it will move by August and a 57% chance of that the RBNZ will cut in the same month. If the RBA does not pull a rabbit out of the hat with a surprise cut tomorrow, there looks to be a greater chance of the opposite risk. The RBA could maintain last month's stony silence on  its future policy bias. That would see markets start to wind back expectations for an August rate cut. That scenario could see AUDNZD clearly rejecting this harmonic level, setting up for a significant rally.