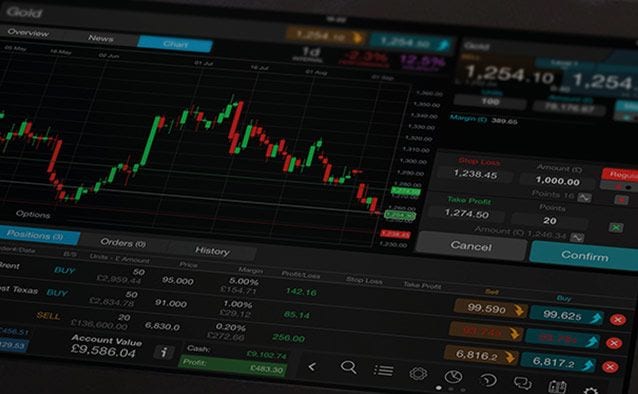 Falling commodity prices – noticeably iron ore, copper and oil – are putting further downward pressure on AUD/USD. Stakeholder interests are largely aligned here. The RBA, the government and business all have a lower exchange rate on their Christmas wish list. The current drop has pushed the pair below the four year lows, and a big picture view suggests there is plenty of potential for further falls.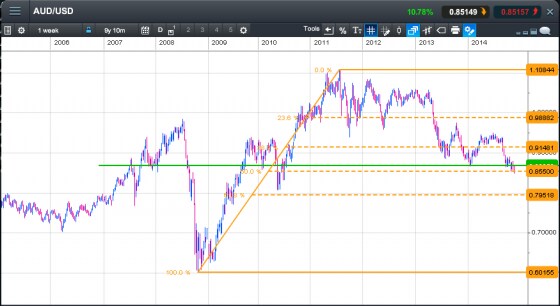 The bearish outlook is amplified by looking at the other side of the equation. A strengthening US economy and rising US interest rates in 2015 should see further USD appreciation.
There is a possible swing trade here. Selling at current levels, with a stop above the January low at 0.8660, could target the 61.8% retracement of the 2008-2011 up move. This gives a target around 0.7950. Traders with a shorter term orientation may still find this big picture useful, looking for sell entries that suit their trading plan.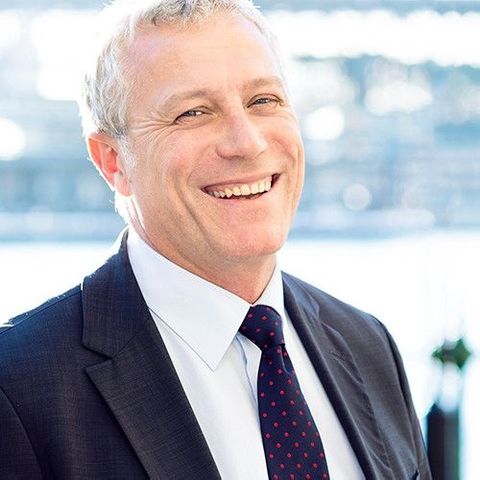 Michael McCarthy