In overnight trading the AUD/USD rallied hard – from yesterday's low at 1.0424 to touch 1.0555. This level provided key resistance throughout the week. The failure to breach this level, and the subsequent pullback, suggest that the outlook over the next 24 hours is for
further falls in AUD/USD.
Here is the hourly chart from CMC's Tracker platform: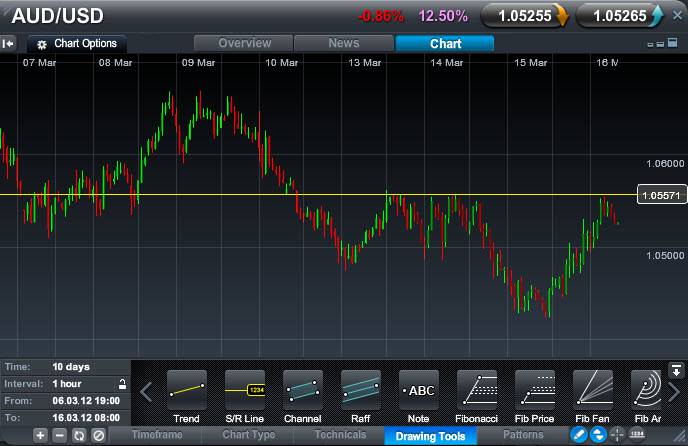 It's possible the moves over the last few hours are as much about USD strength as AUD weakness. Barring oil, most risk markets rose overnight – especially copper and share markets.
One of the features of trading recently is the breakdown of the "risk on, risk off" dynamic that drove global markets during 2010 and 2011. We are witnessing a rise in risk assets AND the USD. This could see commodity prices rise, and AUD/USD fall.
This approach means I'm looking at selling AUD/USD this morning, targeting moves towards the week's support between 1.0475 and 1.0485, with a breach of the support looking for the low 1.0424.
Here are my trade set ups:
SELL AUD/USD at current levels, stop loss above 1.0557
SELL AUD/USD on a move towards 1.0555, stop loss above 1.0560.