After a period of strength, AUD/USD may be breaking bad again. RBA Deputy Governor Lowe commented last week that the RBA may still lower rates if it deems fit, and overnight the FOMC moved back the US tightening timetable, but clarified it was looking through the weaker first quarter data.
In other words AUD rates may go done, and US rates are going up. No wonder AUD/USD fell away from recent highs: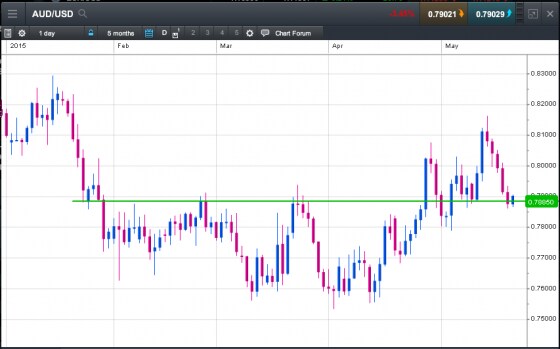 Over 2015 the 0.7885 level is pivotal - and here we are again. Five straight days of falls have paused at this inflection point. If AUD/USD is resuming its long term downtrend, the potential downside is significant: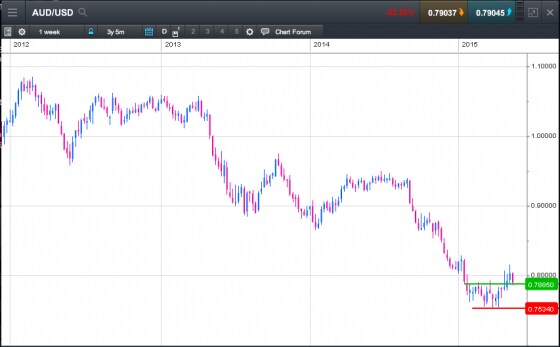 The initial target is the low at 0.7534, and if that's breached, the RBA's target level of 0.70 to 0.72 may come into play - for the first time since 2009.