All products react to key levels whether by breaking through them or finding support/resistance and bouncing off them. This also gives us trading opportunities.
For AUDUSD, the 0.8000 level has been both support and resistance for over ten years as shown on the monthly chart.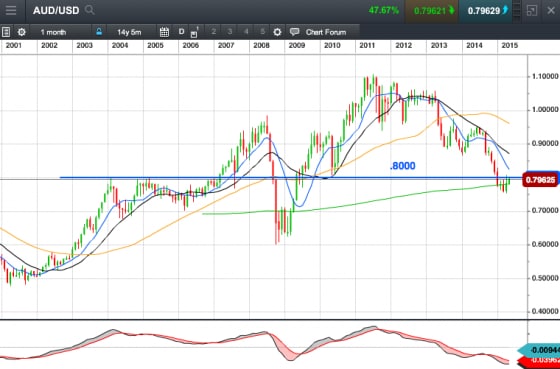 Notice that the 0.8000 key level has been respected as far back as 2004 with multiple precise touches of support and resistance.  There was a break down in 2008 during the GFC, but price has remained above this level for some time now.  However, price is now back at this ley level after being over extended to the short side and this presents us with a potential trading opportunity.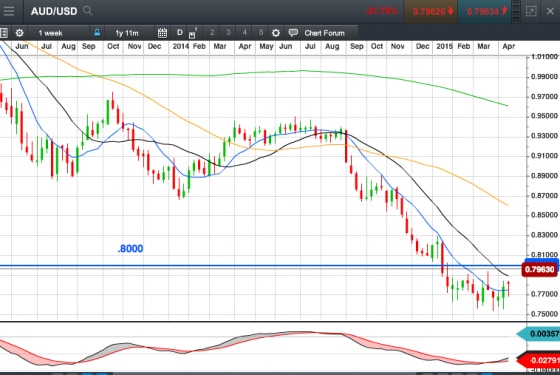 Here on the Weekly we can see in more detail how price has driven down through this level and has now retraced back towards the .8000 level suggesting that the current downtrend may be losing momentum.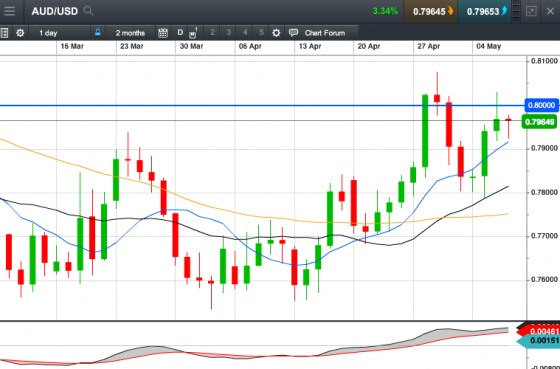 Here on the Daily chart there is bullish sentiment growing as evident by the new uptrend in place with higher highs and the accompanying higher lows driving up into that key level of 0.8000.  Notice also that there is a compression of price action into that key level with progressively higher lows being generated out of the trend.  The moving averages are in the correct order with convergence showing on the MACD indicator.
However, for those that remain bearish, the key level of 0.8000 could also offer resistance with a rejection of higher prices and a break to the short side. The next break either side of .8000 will become a deciding factor in the future of the AUD.
To make a comparison against another pair, the AUDNZD is also showing bullish sentiment with a rejection of parity and a new uptrend now established on the Daily.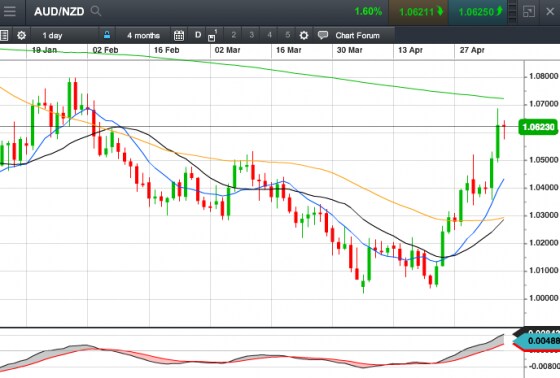 This suggests that the AUD may well have shaken off its bearishness and could be poised for a new show of strength.
Graeme Kennerley