Good morning everyone,
here is a setup that I noticed on my travels this morning which will be of interest to the support/resistance trading fans out there - with a couple of interesting candlestick setups put in there for good measure: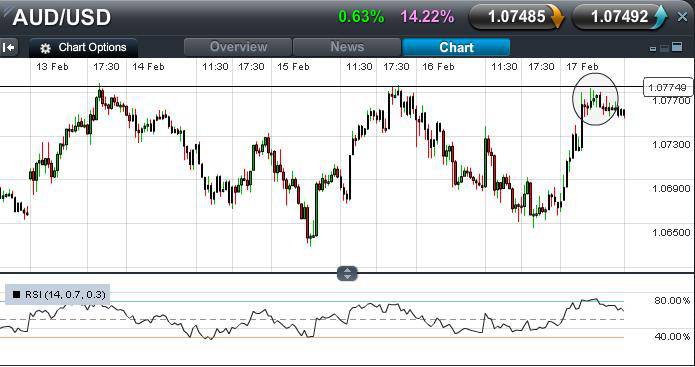 At the most recent peak you can see a combination of candlestick resistance signals including a 'tweezer top' and a 'bearish engulfing pattern' which coincide quite nicely with previous resistance.
The trader could look at this a couple of ways. I am thinking that this is a short with the stop set at 1.0780. I think a profit target of 1.0690 would be appropriate (although conservative by many standards. Based on an entry of 1.0750 this gives a risk reward of 1:2 which is quite acceptable given the time frame. You could also consider using a trailing stop loss order but be careful not to set it too close.
All the best,
DL.