For those of you not yet tired of hearing me talk about the importance of looking at higher timeframes here comes another example - the 200 week moving average. When you look at the chart of the AUD/NZD on a weekly basis you will notice that the 200 week MA has been a particularly good rising support level as price has repeatedly bounced off it. The time for a change may be upon us as you can see below: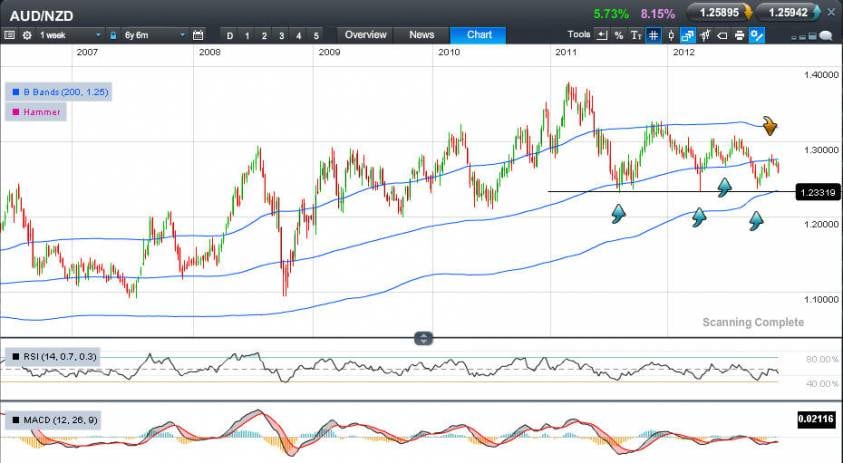 As you can see, price momentum is showing a clear sign of slowing with a peak forming against the 200 week MA which is the first time that this has happened in the period that we are looking at. In addition you can see the MA and the volatility bands starting to plateau and narrow.
I have marked a good support level on the chart which will be the next major level for you to keep your eye on because if this breaks this will give you some fantastic bearish confirmation. Not to say that price wont get a bounce off it again but with the shift in momentum I suspect that a bounce could be temporary in nature.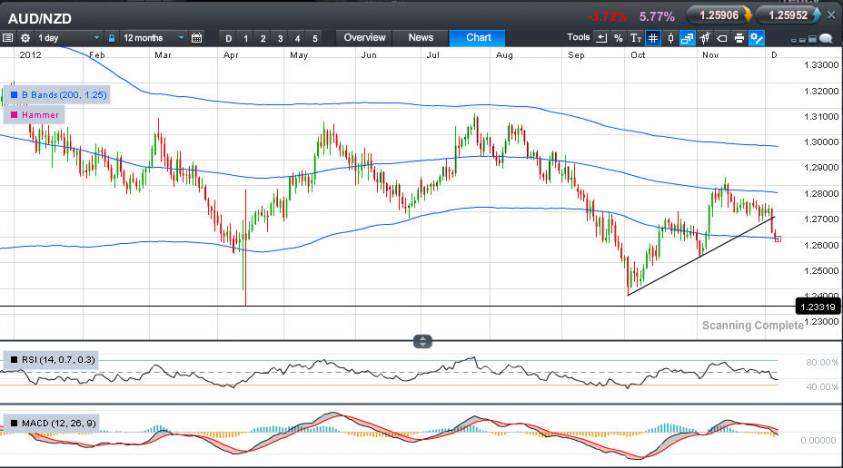 On the daily chart here you can see that price has broken a short-term trend and is sitting on the -1.25 SD level of the 200 day MA - this will be a very good barometer for the immediate future because a push through this level may start to highlight a new trend. You can see that the 1.27 level has been a key one so I would mark that on your short-term charts for future reference too.
In this case I think you will want to keep a very good eye on the weekly chart for potential support levels but at the moment it seems that more of the pressure is starting to build to drive the rate lower.